Sonic
CD
Pays
Homage
To
The
Original
1993
Game
December 16, 2011
Sonic CD ($1.99) by SEGA is a port of the classic 1993 game for the Sega CD. While graphics and hardware have certainly changed through the decades, Sonic hasn't lost his stride.
It's up to Sonic to save Little Planet from the evil Dr. Ivo Robotnik (aka Dr. Eggman). The planet possesses unique time-shifting characteristics, which Dr. Eggman wants to use for his own diabolical plans.
Not only that, but just to be extra mean, he captured Sonic's sweetie, newcomer hedgehog, Amy Rose. Sonic will have to collect seven Time Stones in order to stop him and rescue his girlfriend. Dr. Eggman's creation, the robotic Metal Sonic, won't make it easy.
So what's new for this iOS version of the game? Not much, aside from Game Center integration, complete with achievements. Players can also select the U.S. or Japanese soundtracks.
But really, the lack of any major changes is okay because this game is about being an homage to the original: run Sonic through different levels, collect rings, and stop Dr. Eggman at every possible opportunity.
The feature that sets this Sonic title apart from the others is the addition of time travel. Throughout each level are sign posts with either past or future written on them. Breeze past one and gain some speed for a bit (my guess would be you have to clock at least 88 mph), and you'll then warp in time.
In the future version of the level you'll encounter a dystopian landscape full of harder obstacles and more enemies. The past version of the level contains a robot generator that can be destroyed to make the future turn out better.
Once you beat the game on the first pass, you can go back and play as Sonic's faithful and furry sidekick, Tails.
Fans who grew up with the original Sonic games will certainly enjoy this spin dash down memory lane.
Mentioned apps
$4.99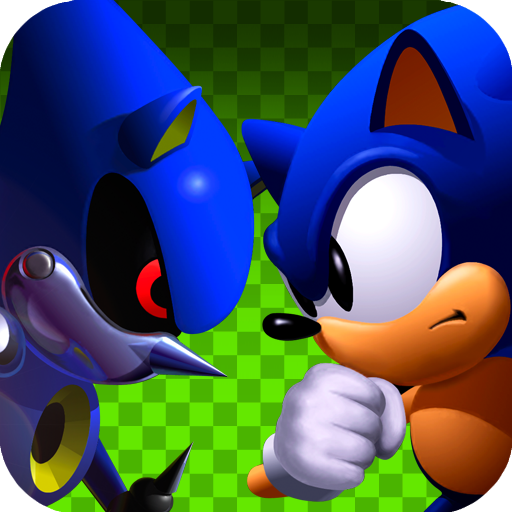 Sonic CD
SEGA
Related articles