Save
Dogs
From
Invasions
Of
Fleas!
December 4, 2011
The Fleas (Free) by iDevUA Treelight Limited is an interesting new game that combines an old time feel with a classic arcade game style.
Users must save dogs from an invasion of fleas. The entire game has a western theme, including everything from the graphics to the music. Players can choose from a handful of levels, which are all unlocked consecutively.
Though the main objective doesn't change at all, users will find the replay value relatively high. Some of the best selling games in the app store actually have no change in gameplay; Fruit Ninja and Tiny Wings being two examples.
The game has a few simple controls; players use their fingers to pinch, swipe, and drag to kill fleas. The game consists of several different levels, all of which contain multiple rounds that steadily increase in difficulty. The levels are made up of the body of a dog with different backgrounds. Everyday they both change.
Within each level, players will encounter several different types of fleas, as well as objects to avoid. There are several ways to play the game; first players will have to pinch the fleas. After passing the first round, the camera moves up and players must swipe fleas.
The game engine at this point looks similar to Fruit Ninja. There is also a blender button that fills up with points scored. Once this is full, players can click this to spawn a blender, into which fleas can be dragged and killed. Doing this will earn extra points. Throughout the game, even more power-ups can be unlocked.
Players also have the ability to connect to Game Center and share statistics and unlock achievements. This is almost a must-have for games in the App Store these days.
Overall, The Fleas is a well designed game with excellent graphics and sounds. The controls are intuitive and the levels offer a relatively good amount of replay value. Considering the game is free, everyone should try it out. Be sure to look for it in the App Store.
Mentioned apps
Free
The Fleas
iDevUA Treelight Limited
$0.99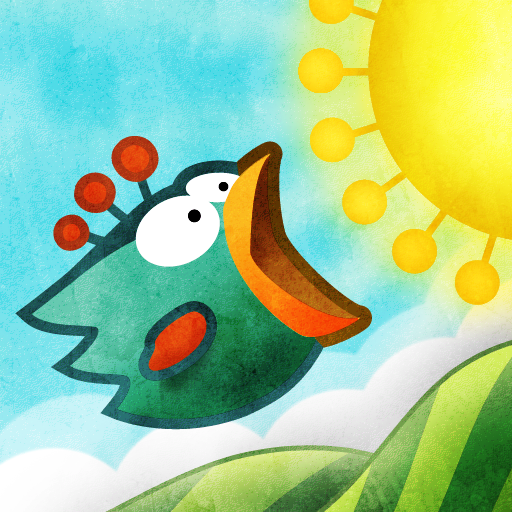 Tiny Wings
Andreas Illiger
$0.99
Fruit Ninja
Halfbrick Studios
Related articles