Trace
Your
Way
To
Treasure
In
Treasure
Trails
December 21, 2011

Treasure Trails ($0.99) by Robocat is an intense puzzle game that consists of rapid map tracing.
Robocat is known for beautifully designed apps, such as Thermo, Outside, Dunk, and more. Every time I have used a Robocat app, I am always in awe over their exquisite work. When I heard that they released their first iPad app, which is also their first game, I was eager to give it a try. Boy, I am not disappointed.
The first thing you'll notice with Treasure Trails are the amazing visuals. From the moment you launch the app to the moments where you're playing, you will know that the developers put a lot of work into this fine game. Gameplay should matter over looks, but I'm very happy to see that Treasure Trails combines excellent visuals and gameplay in one complete package. You'll simply fall in love with it the moment you start the game up.
Now, what exactly is Treasure Trails? At its core, it's a frantic puzzle game, where you must trace over the paths (from Point A to Point B) before time runs out, and do it as quickly as possible to get the most points. Whenever you finish tracing a map, you will be awarded extra time in the timer (up to 24 seconds).
However, it isn't as easy as it sounds! Eventually, you will encounter obstacles, such as clouds, that will block your view. There's a button to tap that will clear the screen for a brief moment of time, but you must be quick about tracing the paths or they will come back and block your way yet again. The obstacles add a great deal of challenge to an already frantic game.
In Treasure Trails, there are five unique maps, which will have 10 themed levels each, so there are a total of 50 levels. However, when you play, you will have to play a chunk of 10 levels in quick succession. If you are able to clear the levels (don't run out of time), then the next unique map will be unlocked. Each map will have you earning gems, depending on how your final score is. In addition, there are four unique achievements for each map, which can actually be pretty difficult to accomplish.
If there would be anything to suggest to make the game better, it would probably just be adding in Game Center integration. Currently, the high scores and achievements are local only. But I think for a game like this, Game Center integration would be a necessity in future updates, as well as more maps.
The game seemed a bit choppy at times, but I'm pretty sure that's due to my aging, first-gen iPad. Those of you with iPad 2s should have no problem.
Besides those small flaws, I found the game to be a delight to play. It uses an extremely simple concept (tracing from Point A to Point B) and turns it into a tough challenge that is hard to master. The visuals are an absolute treat, as well as the music and sound effects. If you think that 50 levels is short, I assure you that you will be spending a lot of time trying to beat your previous high score and getting the achievements (that's a challenge in and of itself!).
If you are looking for a great, challenging puzzle game for your iPad, then I would highly recommend this title. It looks great, provides a challenge, and has plenty of replay value. Pick it up today before the price goes up (it's on sale for 70 percent off for a limited time for the holidays)!
Mentioned apps
$0.99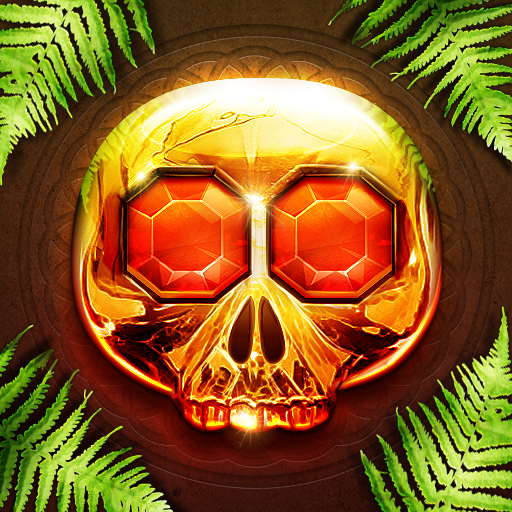 Treasure Trails
Robocat
$0.99
Outside - Visual Weather Forecast
Robocat
$0.99
Dunk
Robocat
Free
Thermo
Robocat
Related articles