Today
On
Festivus:
FX
Photo
Studio,
IM+
Pro,
Disc
Drivin',
And
Fuego's
River
Adventure
December 20, 2011
On the 18th day of Festivus we're giving away MacPhun's FX Photo Studio for iPhone, Shape Services
IM+ Pro
for iPhone and iPad, Pixelocity Software's
Disc Drivin'
for iPhone, and Crimson Apps'
Fuego's River Adventure
for iPad 2.
An app that will make your photos stand out
Not all photography apps are created equal, and
FX Photo Studio
by MacPhun is proof of that. Like many other photo apps,
FX Photo Studio
contains oodles of filters, effects, overlays, and frames, but they're made wholly more useful thanks to all of the app's customization options. Every last effect can be manipulated in a variety of ways, and you can even apply multiple effects to a single photo to create a entirely new one and then save it as a preset. The app also contains labels, a powerful color splash tool, and a variety of sharing options. All that's missing is the kitchen sink, although it wouldn't be very useful in this situation, which is probably why they left it out.
FX Photo Studio
for iPhone is available for $0.99.
An app that will help you stay in touch
Convincing friends and family to change their IM service to your favorite one just so you can keep in touch with them is no easy task -- trust us, we've been there. But with
IM+ Pro
you don't have to worry about any nasty arguments breaking out since it supports all major IM services including Facebook, AIM, MSN, Skype, Yahoo!, and Google Talk. Plus, thanks to the app's new mobile-to-mobile in-app messenger, Beep, you can get rid of your text messaging plan as long as you have other
IM+ Pro
friends. Of course,
IM+ Pro
includes all of the other standard features like push notifications, chat history, and a built-in browser; and if you're an
Angry Birds
fan, you'll be happy to know they even allow you to skin the app with an interactive
Angry Birds
theme.
IM+ Pro
for iPhone and iPad is available for $1.99.
A game where you take turns flicking discs
Think you don't have enough time to play iOS games against your friends online? Think again!
Disc Drivin'
is an absolutely addictive turn-based racing game where you can compete against up to three of your friends online at your own pace in a race around 20 crazy courses. Whenever you have time throughout the day, just launch the app, replay any of your friends' turns to see how badly they performed, and then flick your own disc by swiping your finger. Then return to your normal activities and wait for that push notification to do it all over again. There's much more to the game than just flicking a disc, however, as you'll want to plant obstacles for your opponents, dodge bumpers, and try to utilize ramps and other environmental objects to blow by your competition.
Disc Drivin'
for iPhone is available for $1.99.
A game that will get you up and moving
Are you jealous of your Xbox 360-owning friends and their super cool motion controlled games? Well, don't be. If you have an iPad 2, you can play your own motion controlled games even while on the go.
Fuego's River Adventure
is an entertaining arcade game where you control Fuego as he floats down a river on his homemade raft. But you won't be controlling him via the usual touch or tilt methods; instead, you'll be required to jump and flail your body around since your iPad's front-facing camera will be detecting all of your movements throughout the process. The game includes TV-out support, so you can play on a much bigger screen, and you can even have it take candid shots of you in action and share them on your favorite social networks.
Fuego's River Adventure
for iPad 2 is available for $1.99. Want a shot at winning these fantastic apps and games? Here's how: download the free 
AppAdvice app
, launch it, and then tap on the not-so-subtle "Giveaway" icon smack dab in the middle of the screen. Follow the directions within the app and you should be golden. You can also see if you have won any prizes from our previous giveaways by scrolling to the very bottom of today's giveaway. If you'd like to learn more about our awesome Festivus giveaway, 
check out our announcement article
. And don't forget to tell your friends about the wonders of Festivus!
Mentioned apps
$1.99
FX Photo Studio
MacPhun LLC
$9.99
IM+ Pro
SHAPE Services
$1.99
Disc Drivin'
Pixelocity Software LLC
$1.99
Fuego's River Adventure
Crimson Apps
$1.99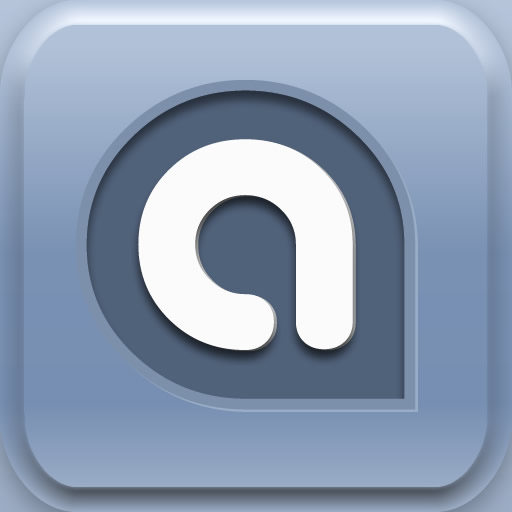 AppAdvice
AppAdvice.com
Related articles