Quirky
App
Of
The
Day:
Snowglobe
Souvenirs
January 7, 2012
I've never actually owned a snow globe. I'm not sure if that's something that every kid has owned at one point, like a baby doll or a teddy bear, but I don't particularly feel like I've missed out. It's just something I've never had. I like them though. I especially love the Pixar film "Knick Knack" (about the
snowman in the snow globe
). Considering that winter has finally arrived in my neighborhood, I thought that I would get in the wintery mood with a snow globe app.
Snowglobe Souvenirs
is today's app, and it was my favorite snow globe application of the ones that I tested.
Why is it my favorite app? It let me put bacon in the middle of the snow globe. That's right. The wonderful breakfast food gift to mankind is yours to capture in a delicate globe of snowy beauty. It's amazing. Also, I was able to put a snow globe within a snow globe. I love it. It's easy enough to use. Just shake your phone to get the flakes flying. Click on the little "i" icon in the lower right corner to change what's in your snow globe. You can also choose a photo from your phone. So, if for any reason you get tired of seeing heavenly ham parts with snow swirling elegantly around your breakfast, you could always upload a photo of, say, your kids and family. Well, here's a thought. You could always upload an even better photo of bacon. You can also do the snow globe within a snow globe, take a screen shot of it and upload it into your snow globe. That would give you a snow globe within a snow globe within a snow globe. If you took a screen shot of that ... well, the possibilities are awesomely endless.
Snowglobe Souvenirs is an iPhone app available in the App Store for the awesome price of FREE!
Mentioned apps
Free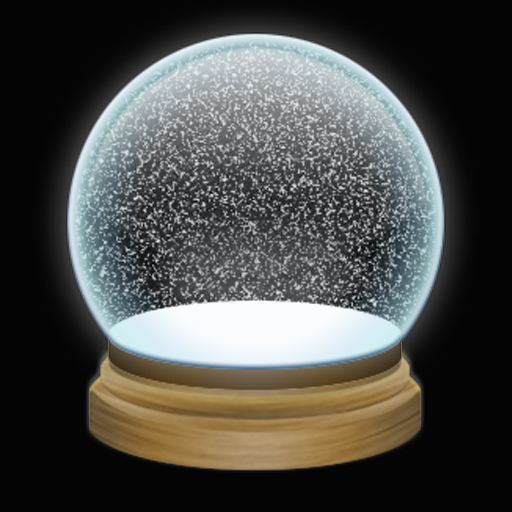 Snowglobe Souvenirs
Persuasive Games
Related articles