Midway
Arcade
Makes
You
Feel
Like
You're
13
Again,
Sweaty
Palms
And
All
February 25, 2012
Midway Arcade ($0.99) by Warner Bros. is the best thing to hit the App Store since Atari's Greatest Hits. Play 10 arcade games ranging from Spy Hunter to Skee-Ball in this amazing collection of classic arcade hits. Win enough tickets and you can walk away with an armful of stuffed animals.
This app is much more than just a collection of arcade games. The menu page is an interactive virtual showroom. You can almost smell the musty carpet and stale popcorn that midways like this used to have. The tacky carpet shows signs of wear and the pool table looks like its been through a hundred teenagers.
There are 10 games included in the initial price. Play classics like Spy Hunter, Rampage, Defender, Joust, Root Beer Tapper and Arch Rival. In addition to standup versions of these Midway Games hits, there is a pool table, an air hockey table, a Skee-Ball ramp and a game of hoops.
All games give tickets that unlock prizes, like a plush "Rampage George" or a 720 skateboard. There are 49 prizes in all, with the most expensive one costing 183,750 tickets.
Players can also play their own music in the showroom by turning on the jukebox feature. The music will continue while you play the skill-based game, but will pause when arcade games are selected.
In addition to the 10 games included in the initial pack, players can purchase the Fantasy Pack, which includes Gauntlet I and II and Wizard of Wor for only $0.99. Players can also purchase the Action Game Pack, which includes APB, NARC and Total Carnage, for $0.99. So, for a measly three dollars, you can own 16 fantastic classic arcade games and relive your childhood memories of sweaty palms and styrofoam cups full of orange soda.
The virtual joystick is a bit loose. Players have to move their thumbs around a lot more than other virtual joystick games, which can really cramp your hand. If you don't already own a Joystick-It from ThinkGeek.com, this is a good reason to buy one.
Unfortunately, this app is not compatible with the iCade, which is a tragedy because these games would play perfectly on the tabletop standup.
Other than the awkward virtual joystick, this is the best app to come out since Atari's Greatest hits. Fans of retro arcade games and people with memories of hanging out in the midway late at night will love this recreation. It is hard to believe that it is only $0.99. Pick it up in the App Store today.
Mentioned apps
$0.99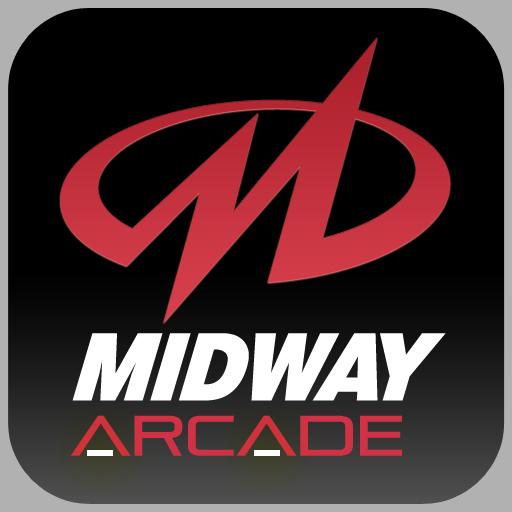 Midway Arcade
Warner Bros.
Free
Atari's Greatest Hits
Atari
Related articles