Escape
Flames
And
Jump
Hills
In
Rocket
Chicken
February 16, 2012
Rocket Chicken (Free) by nanobitsoftware.com is a new and simple one touch arcade game. It features 12 different themes as well as unlimited worlds and upgrades that can be unlocked. The entire premise of the game is to escape a factory and run away as fast and far as you can before you're engulfed in flames. Now the gameplay is exactly like Tiny Wings, players are sliding up and down hills using careful timing to accelerate themselves faster and higher into the air. Unlike Tiny Wings, however, this game has thrown in an assortment of new elements as well as some very interesting features.
Rocket Chicken begins with a short cut scene introducing the storyline, and then players are taken right into the game. Players will then start kicking their chickens into the field with a giant boot. Simply tap and hold the boot. This will start a meter on the right side of the screen, which will raise and lower. When the meter is as high as possible, players will release their finger from the screen and send their chicken flying into the fields. Once the player's chickens are moving, all they must do is tap, hold, or release with proper timing to get their chicken going. At this point it's all about momentum and timing.
Players can expect to collect corn for more points while sliding up and down hills. They'll also encounter bombs, rockets, and canons. Bombs will send their chickens a few feet in the air, while rockets will boost them even higher into the air. Canons are found at the end of the different worlds and are used to launch player's chickens into the next world. Players will also notice that each world has, not only new scenery, but also an interesting soundtrack to accommodate it. Rocket Chicken awards points for completing perfect launches, something taken exactly from Tiny Wings.
The game has no actual "finish," but rather the player must attempt to reach higher scores each time. There are, however, objectives to be achieved. Objectives are given three at a time, and when completed, player's multipliers are increased. This allows for a higher score.
Tiny Wings was by far the first game to make this style of gameplay a huge hit. Though this isn't the first game to mimic Tiny Wings, it is probably the best of the clones. Between offering numerous new features and a new storyline, any player is sure to enjoy this free arcade game. Be sure to check it out in the App Store.
Mentioned apps
$0.99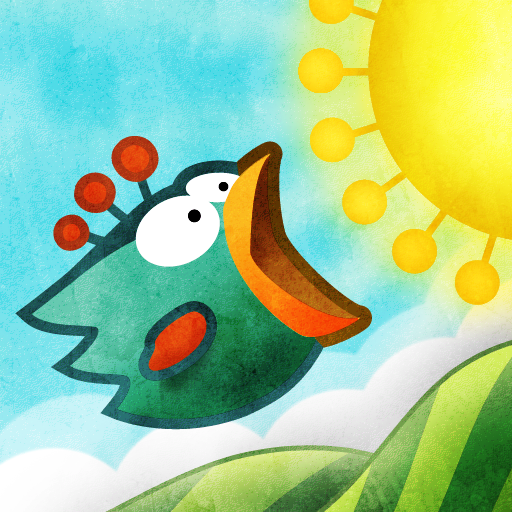 Tiny Wings
Andreas Illiger
Free
Rocket Chicken
nanobitsoftware.com
Related articles