Barbu
Comes
To
iOS,
Plus
Win
A
Copy!
April 1, 2012
Barbu ($0.99) by Adikus brings the French-originated card game to iOS. Perhaps you haven't heard of it, but chances are you've played another card game very similar to it; namely, Hearts.
While the two share some similarities, this game is way more involved and certainly longer.
What makes this game unique is that it is played over 28 rounds. Each round will feature a different set of rules (contract) for playing. Each player will need to discard a card during "tricks," until everyone has discarded.
There are seven contracts, which vary from round to round. The contracts are No Tricks, No Queens, No Hearts, No Last Two, No King of Hearts, Trumps, and Dominoes.
Five of them are negative, in that players are hurt for getting certain cards in a trick, while the remaining two (Trumps and Dominoes) will score positive points for cards gained. Each of the four players takes turns being the dealer, where they will declare which of the seven contracts will be played.
Whoever ends the 28 rounds with the most points wins.
Looking at the rules for the game the first time may appear a little intimidating. As long as you keep the game of Hearts in mind, you'll do fine.
Different strategies will be needed, depending on which contract is being played. So just because hearts may cost you points in one round doesn't mean that will be the case for the next one. One of the contracts penalizes for any tricks taken, while another won't penalize until the last two tricks are played.
The look and feel of this game is gorgeous. Everything from the game table to the little dimples in the cards is crisp. The sound effects make the card deck come alive and the accompanying music provides the atmosphere of playing in a modern Parisian parlor.
I would definitely recommend this game for any card players out there, especially those who are familiar with this game or who enjoy playing Hearts. Or you can just try your hand at winning it!
GIVEAWAY: We have a code for Barbu to giveaway to a lucky reader! Just leave a comment on this post about what your favorite card suit is (diamonds, clubs, hearts, or spades) by Monday April 2, 4 p.m. EST. We'll pick the winner randomly. Good luck!
Mentioned apps
$0.99
Barbu
Adikus
$1.99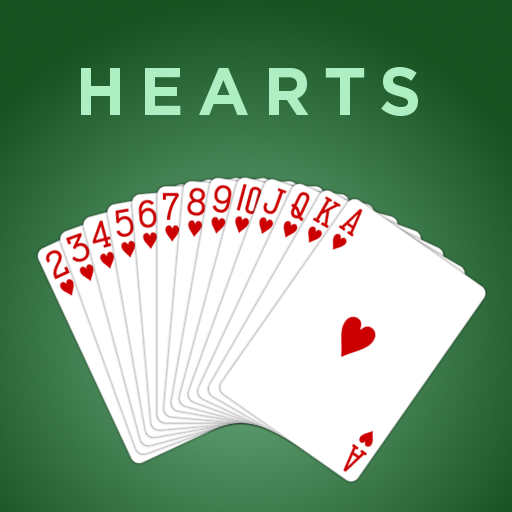 Hearts
Owen Shaw
Related articles