Ion
Racer
Is
A
Challenging
Futuristic
Endless
Runner
Title
On
iOS
March 29, 2012
Ion Racer ($0.99) by SGN is a futuristic agility racer that is sure to throttle its way onto your iDevice.
Even though the word "racer" is in the title of the game, I wouldn't necessarily call it that. The game is more of an endless-runner, except you're in a sci-fi ship. Speed is increased after certain points, which will also increase your point multiplier.
There will be barriers in your way, and they can benefit you or harm you, depending on the color. Red ones are obviously the bad ones, and if you hit them, you will lose a shield and slow down on your momentum. Blue ones will give you bonus points, and there are even the other blue ones that provide you with an additional shield boost (collect three to get an extra shield). There are light orbs that you should collect as well, which will be converted into "Kions," which is the currency in the game.
The visuals of the game are what drew me in. The music features a techno-electronica sound, which fits the game itself perfectly, so kudos. Every aspect of the game, including the menu options, looks great. It's a simple game with beautiful visuals.
Controls for the game are done by either tilt or touch, so as you can imagine, it's pretty simple to pick up and play. I normally don't like tilt controls, but I found them to surprisingly work in this game. It responds to the tilt direction quickly and smoothly. The touch controls work too, but I found them to be a bit awkward, considering that you have two other buttons on the bottom that you will have to press throughout the game.
The other two buttons have special purposes: the one on the left is to go into "Focus Mode," and the one on the right will put you in "Strike Mode." Focus mode will slow down the game, so that you can do more precise steering. This is especially useful when you want to grab orbs, point or shield barriers, but a red barrier is in the way. The Strike mode allows you to charge through barriers without getting harmed. I liked having these two modes, since it makes the game more strategic and can help you out in reaching a new high score. Keep in mind that they must recharge after you use them, so make sure to not waste them.
Additionally, the game feature missions that you must clear if you want to earn more Kions, which are for buying new ships, power-ups, upgrades, and skins. The missions can be pretty difficult, but it does add some replay value to the game (if it weren't for the missions, it would just be the same thing over and over with nothing new to look forward to).
The game gives you three of the four power-ups in the beginning of the game (however, you can only use one per race). If you want more, of course, you will have to purchase more with your earned Kions (or just buy them via in-app purchases). Upgrades include increases in shields, ion magnets, energy (used to go into Focus or Strike mode), and agility. You start off with one ship, but there are two other different kinds of ships (with different strengths and weaknesses I'd assume, but I haven't gotten enough Kions to buy them yet). Each ship also has two unlock-able skins that you can buy, though they do nothing but change the cosmetic appearance of the ship.
Game Center is integrated into the game for leaderboards and achievements. Even though there's not really any competition going on in the game (besides yourself), it would have been pretty cool to see multiplayer races through Game Center here.
Ion Racer is a fun little strategy racing game that is definitely worth checking out. It will definitely challenge you, that's for sure – at least if you resist all those in-app purchases of Kions.
Mentioned apps
$0.99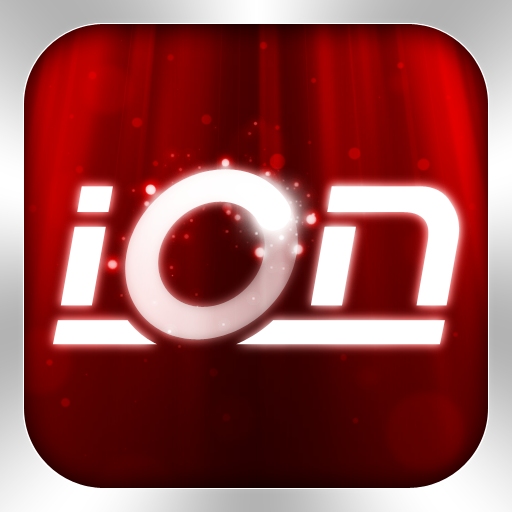 Ion Racer
SGN
Related articles