AppAdvice
App
Of
The
Week
For
April
27,
2012
April 27, 2012
Every week, our staff will handpick an app from the past seven days that we believe is a must-download for your iPhone or iPad. These apps will always be from various categories, but they are chosen because our own staff members love it and have been using them daily. So here are this week's picks! Enjoy!
Flight+ for iPhone and iPad
This week's app is a great fit for frequent travelers. Flight+ is a beautiful and intuitive app that is packed full of information. In fact, you would think that this app is designed by Apple themselves, since it so closely resembles the interface for Reminders.
There are four main sections to the app: Flights, Airports, Airlines, and Maps. You can easily search for the flight you want, see if it is in the future, en route, or past, and add it to your flights. Flight+ provides a breadth of information about a particular flight as well, such as arrival and departure times, seating charts, and more, making it a comprehensive guide for your air travels.
If you are ever curious about a particular airport or airline, you can view information about those too, all from right within the app. There are over 16,000 airports listed in the app's database, so you can be sure that whichever one you need is in there. Maps will show you a the route of your en route flights and airports, in case you need to reference them.
For those that use TripIt, you can import your existing flight information into Flight+. There are even alerts for events such as departure time changes, status changes, and gate and terminal changes for flights. This way, you're never left out of the loop.
Flight+ is available for your iPhone for $2.99 and your iPad for $4.99. If you travel a lot, you won't want to miss checking out this App of the Week.
Check out my original review here.
Honorable Mention
National Parks by National Geographic
Here's another traveling-related app that will be a perfect fit for summer, which is coming right around the corner!
National Parks by National Geographic is an attractively designed app that will be your guide to national parks, as the name implies.
This is a great reference for anyone who is planning to take a trip out to Yosemite (or your park of choice), or just want to learn a thing or two. The app will include information such as local time, weather, directions, and even interactive guides that will show you what you can see and do while you're visiting.
While the app is free to download, you will have to purchase guides for the available parks, with prices from $0.99 to $1.99 a pop. A bonus, though, is that you get your first guide for free, so choose wisely. If you want all of the parks available, it will cost you a rather hefty chunk of change.
However, it's still a great guide for anyone that is planning to visit a national park in the summer, and we can't stop drooling over how pretty and well-designed the app is! It's a free download, so make sure to give it a try.
Check out our original article here.
Mentioned apps
$2.99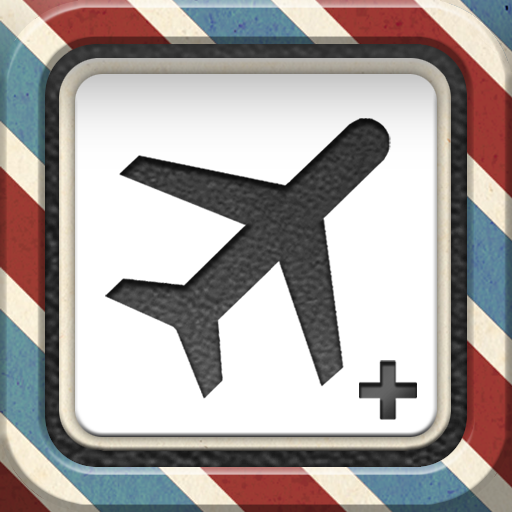 Flight+
International Airport Flight Track Technologies
Free
National Parks by National Geographic
National Geographic Society
$4.99
Flight+ for iPad
International Airport Flight Track Technologies
Related articles