Hit
The
Slopes
With
Ski
Safari
April 26, 2012
Ski Safari ($0.99) by Defiant Development is a game that will have you thinking back to winter. I know summer is right around the corner, but if you're a gamer of any sort, you might want to give this cold treat a taste. Speaking of cold treat, I'll be getting myself a Slurpee today. So, pack up your mittens and skis, and head to the slopes.
Most of you have played Tiny Wings, right? Ski Safari is the winter version of that classic hit. A casual game that is easy to learn, but difficult to master. All ages will have a blast with this one, so share it with your kids too!
Sven, a black haired teenager, was resting his little eyes when an avalanche warning came across the loud speaker at the ski resort. He instantly jumped out of bed, clipped on his skis, and began racing down the powdery hill. You need to help Sven stay clear of the avalanche that is pouring down behind him.
Friendly tip: Do not eat the yellow snow or stick your tongue to a metal pole. You can thank me later.
Sven will find animals during his escape from the white wash that looms behind him. These are friendly animals that will help Sven stay alive longer. He will be able to hop on penguins that will help him glide further, eagles that will take him to new heights, and yetis that are tougher to break through obstacles. When Sven is approaching obstacles such as a rock, you will need to tap the screen, which will make him jump over it. If you hold the jump button, Sven will do a backflip. The longer you hold the jump button, the more backflips the little daredevil will perform. So, go all out and make Evel Knievel proud!
The longer you stay alive, the more animals you ride, and the number of tricks you do will increase your score for the leaderboards in Game Center. There are objectives to complete as well, which will promote you to higher ranks and increase your score multiplier.
This casual game is sure to please everyone. With endless objectives and relaxing gameplay, it will keep you coming back daily. So, what are you waiting for? Go to the App Store to get this game and dive headfirst into the snow. Actually, don't dive into the snow, just buy the game.
Mentioned apps
$0.99
Ski Safari
Defiant Development
$0.99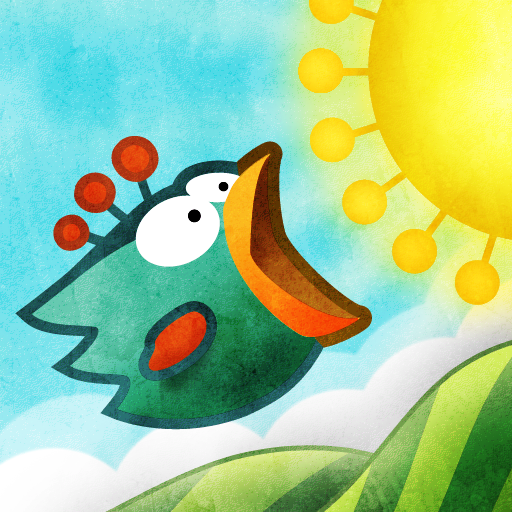 Tiny Wings
Andreas Illiger
Related articles