Play
Matchmaker
In
Colorgon
April 19, 2012
Colorgon ($0.99) by Trigger Happy LLC is a game I was initially hesitant to play, but after messing around with it for a few hours, I can officially say I am hooked. Puzzle games are always fun to play, but can be irritating if the puzzle is either too hard or too easy. Colorgon is right smack dab in the middle of this and provides the perfect mix of challenge and fun. If you're a puzzle champion, then you can play on the expert level, which adds a few more gameplay tactics.
The title, Colorgon, represents exactly what this game is about. You will need to rotate the hexagons to match the colored edges to solve the puzzle. Each edge that is matched up correctly will be indicated by a line connecting the two pieces.
While playing through the 20 standard levels, the number of hexagons increases, as well as the difficulty. The game keeps track of the number of rotations you've used and the duration of time it took to complete the level. What makes this game so addictive is that you can connect it to Facebook and challenge your friends to beat your best times. Game Center is also supported, so you can challenge the world too. It's a lot of fun if you're competitive like myself.
I really enjoy how bright the colors are in this game. With the black background, the neon colors really pop on the Retina display. You would think over time, the brightness would be overbearing on the eyes, but it's actually perfect. I really dig the design of this game. The creative menus, the level layouts, and the gameplay are spot on.
I love this puzzle game and I'm sure you will too. I highly recommend you pick this one up from the App Store today.
Let me know your best times!
Mentioned apps
$0.99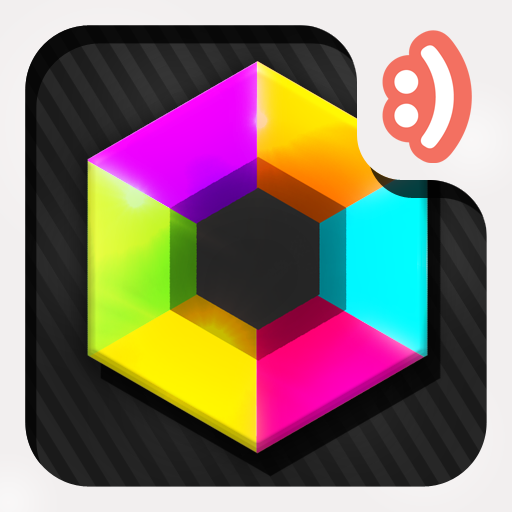 Colorgon
Trigger Happy LLC
Related articles