Cubis
Creatures
Is
A
Refreshing
New
Take
On
Your
Classic
Match-Three
Puzzle
Game
April 12, 2012
Cubis Creatures ($0.99) by FreshGames, LLC is the next generation of match-three puzzle games.
I admit I love puzzle games, especially on iOS. After all, it's just the perfect platform for it, right? But doesn't it get tiring to play the same 2-D puzzle games over and over? Fortunately, there are some developers that agree, and are reinventing the standard match-three puzzle that we all know and love so much. Cubis Creatures is one of those games.
The game starts out with a bunch of cute creatures (all friends) gathering around to watch one perform some magic tricks. Of course, since magic is difficult, the wrong trick is used and ends up making the others fall asleep! The only way to wake them up is to match cubes in a 3-D space, with the sleeping creature as the play area.
The visuals used in the game are absolutely gorgeous. From the moment I saw the title screen and opening sequence, I was sucked in by how beautiful this game looks, especially on Retina display devices. Seriously, I'm not kidding – check out the screenshots. Everything looks crisp and incredibly detailed, especially those cute little creatures. There isn't a place you can go to in this game that doesn't look amazing. The sound effects used aren't annoying, and the music is pretty catchy, but not in a bad way. It's a nice balance that many iOS gamers can appreciate.
So what exactly do you do in this game? Simple – match like-colored blocks together. Since it's 3-D and not 2-D like most puzzle games, you have two sides to work from. Blocks will come in one-at-a-time and you can move them along the two outer sides (along the x and y axis) by dragging them (horizontally or vertically). You will see their paths highlighted on the grid, and tap on them to "shoot" them. If a block is shot onto a single block, it will push the other block back one. You can also stack cubes up to three high. When you match at least three blocks, they will disappear from the screen and get added to your cube meter on the left.
Each level will have a minimum amount of cubes to be cleared before you can move on to the next stage. To add to the mix, you're also timed – once time runs out, you fail the level and will have to try again, or give up and go back to the main screen.
To keep things fresh, the game will add different types of cubes as you progress. There will be wedge cubes that push blocks up, steel cubes that can't be moved or matched, laser cubes that destroy a single block (steel included), osmosis cubes that change the color of adjacent cubes, and others. Additionally, for the best score, you will want to match the star cubes – these provide more points, and show how good you are (there can be up to nine star cubes on a level, but the end result will be up to three stars, like most puzzle games). Clearing the board will also net you a higher score.
Currently, there are a total of six creatures that you have to wake up, with four of them being included with the initial game (you must clear an entire level pack to unlock the next one). The last two are available to unlock at any time via in-app purchases of $0.99 each. Not the most favorable way of unlocking levels, I must say, but the game itself is probably worth more than $0.99 anyway.
In addition to the regular game, there is a daily Tournament mode as well (fully integrated with Game Center). This picks one random level (that you already have unlocked) and allows you to compete globally for the top score. You get three tries per day, so make those three chances count! You can check how you rank for the day among the global or friend boards. There are 28 achievements to obtain as well, which will definitely keep you coming back for more.
I definitely found this game fun and addictive. It's also one of the best-looking puzzle games I've seen in a while, so that's a plus. I've already spent most of my day playing, and I'm pretty sure you will too, once you snag it.
If you're not convinced yet, there's a free Lite version to try (it includes one character with 20 levels to sample). If you like it, definitely pick up the full version for $0.99. Both are universal apps for your iPhone and iPad.
Mentioned apps
$0.99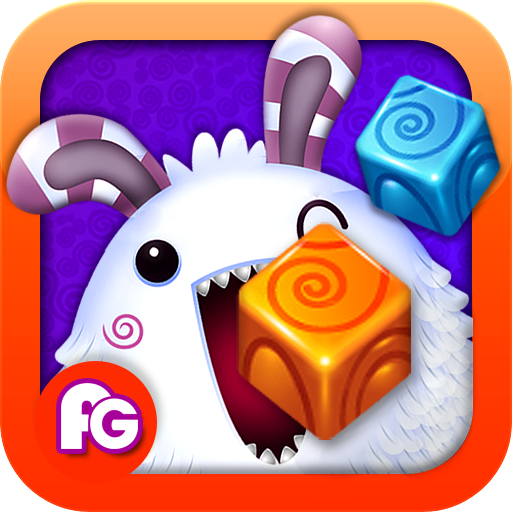 Cubis Creatures
FreshGames, LLC
Free
Cubis Creatures Lite
FreshGames, LLC
Related articles