Head
Down
To
The
Tropical
Fish
Shop
To
Help
Annabel
On
Her
Adventure
April 30, 2012
Tropical Fish Shop: Annabel's Adventure HD (Full) ($4.99) by Big Fish Games, Inc is a match-three game for the iPad full of deep-sea excitement. You'd better get your matching skills up to par or you'll find yourself out of air and out of fish.
Big Fish Games is particularly good at taking a traditional match-three game and turning it on its head. They didn't change gears for Tropical Fish Shop, either. Players must match exotic fish and other sea creatures in order to win, but they must also keep an eye on their scuba tanks and replenish air before it runs out.
Annabel gets her diver's certificate and decides that she wants to help a local tropical fish shop get back on its feet. To do so, she is tasked with collecting a certain number of fish on her dives. To collect the fish, players match three or more of that particular breed.
There are 44 different match-three levels, plus an additional competition mode where players compete against computer generated opponents for trophies. When Annabel wins a competition, she discovers a special treasure that she can give to the owner of the tropical fish store as a special bonus.
Instead of being timed, players must keep a vigil on the scuba tank's air supply. If the air runs out, Annabel must resurface, and all fish are lost. To replenish air, players must match at least three air bubble tiles. By doing this, Annabel can stay underwater as long as necessary.
As is typical from almost anything that Big Fish Games releases, this is a fantastic game with plenty of challenges. You can download portions of the game for free to try it out and unlock the full adventure for $4.99. I think the price tag is way to high for this game, but you can try it out for free yourself and see if it is worth the premium price.
Mentioned apps
Free
Tropical Fish Shop: Annabel's Adventure HD
Big Fish Games, Inc
$4.99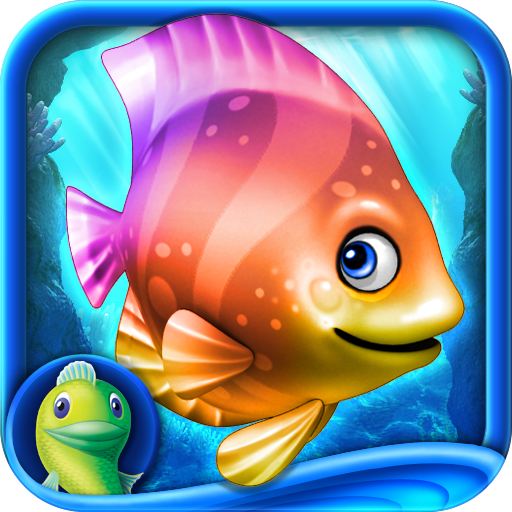 Tropical Fish Shop: Annabel's Adventure HD (Full)
Big Fish Games, Inc
Related articles