Updated:
Color's
Third
Attempt
At
Relevance
Relies
On
Verizon's
4G
Network
May 7, 2012
Color
, the company that raised $41 million in 2011, only to see their first iOS product fail miserably, is attempting yet another comeback. This time, Color is partnering with Verizon Wireless to bring high quality video and audio sharing to Verizon customers only, according to
VentureBeat
. It was in
March
2011 that one of the most-publicized iOS apps arrived in the App Store: Color, a location-based photo sharing service. Using the free iPhone/iPod touch app, users would take photos of themselves and of objects around them. Color would then create a hodgepodge of photos taken in the same location, which were then posted at
Color.com
and within the app. As the Color website said at the time, the entire process happened automatically and without the need for "attaching, uploading, or friending." Confused? So were other users. The service quickly bombed and with its notoriety at being "the $41 million app," quickly became the
Ishtar
of the App Store. Eventually, both Color.com and the app were shuttered, joining New Coke as high profile products that didn't click with customers. However, in
December
, Color was reborn. Now called
Color for Facebook
, the company ditched the idea of creating its own ecosystem to post photos. Instead, Color relies exclusively on Facebook to function. Using the free app, users can broadcast 30-second live clips to Facebook. Again, some may wonder if Color failed again. According to VentureBeat, whereas like-apps such as
Viddy
and
Socialcam
are doing quite well integrating with Facebook, Color "with roughly 1 million users, Color looks like a dud." That leads us to today's announcement, which could be seen as Color's second incarnation in just six months. Color 3.0, as we'll call it here, offers Verizon customers unique Color for Facebook features. In this case, the app allows higher quality video recording and live streaming over the carrier's 4G network. In addition, unlike Color 2.0, this version includes audio for the first time. According to Color founder Bill Nguyen, speaking on the
Color blog
:
We created a partnership to integrate Color into smartphones to take advantage of the "metal" or hardware not just software for encoding the HQ video. We could use their amazing, pervasive 4G network to deliver LIVE video directly from smartphones to the entire world. So today, we're formally unveiling our relationship with Verizon and a small down payment on the future. With their help, we've added audio to our LIVE video exclusively on the Verizon network. We've doubled the frame rate on our videos so our friends and family can see more moments more clearly. We did all this in less than two months.
Will Color 3.0 work?
We've covered Color's two previous products including their 
debut product
and
Version 2.0
. In both instances we liked what we saw, although each ultimately flopped with consumers. A number of factors could determine whether Version 3.0 is successful. For one, don't count Nguyen out. After all, he has history on his side in terms of creating products that prove quite popular. For example, he created Lala, the "before-its-time" cloud music-streaming service that Apple purchased for $80 million, as well as Onebox, which he sold for $850 million in 1999 by Phone.com. Color 3.0 has some obvious obstacles it must face, however. Certainly the name doesn't work to its advantage. Having struck out with consumers twice in 14 months, the odds are long that the third time at bat will end any better than the previous attempts. In addition, being made available only through Verizon means that millions of other customers will sit on the sidelines and use other products, including the already mentioned Viddy and Socialcam. Finally, keep in mind that until the next iPhone arrives later this year, Color for Facebook users with Apple's handset won't be able to use Verizon's 4G network. In other words, for the time being anyway, Color 3.0 will only work for Verizon customers that use Color's Android product. The iPhone 4S/4 only runs on 3G, although Apple's next generation handset will likely run on 4G/LTE. With that said, Nyguyen has these fighting words:
A lot of those guys gave up 20 percent of their companies for celebrity endorsements. I'm never going to pay someone to use a product … we'll beat [their] numbers, but we're going to do it with technology they can't touch."
Do you use Color? Do you think this third attempt at relevance will succeed or fail?
Color for Facebook
,
Viddy
, and
Socialcam Video Camera
are available now in the App Store. Each app is free.
Update
: Since this article was originally published, we heard back from Color. According to a Color spokesman, the audio portion of "Color 3.0" can be sent by any Verizon customer using
3G or 4G
. In addition, although non-Verizon customers cannot send audio at this time, they can receive it from others. Finally, with regards to VentureBeat's opinion that Color is a "dud" with 1 million customers, the spokesman indicated that this came without advertising. In other words, Color is very happy with where their app is heading into the future.
Mentioned apps
Free
Socialcam Video Camera
Justin.tv
Free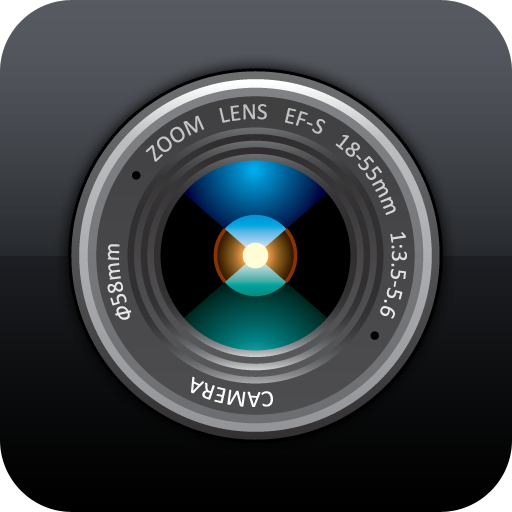 Viddy
Viddy, Inc.
Free
Color for Facebook
Color
Related articles