Defender
Chronicles
II
Sacks
The
App
Store
May 25, 2012
Gimka Entertainment, along with Menara Games, have launched a follow up to their popular tower defense and RPG title,
Defender Chronicles
. The game, imaginatively titled
Defender Chronicles II
, improves on the original in almost every way. If you are unfamiliar with the game, the developer has created a short trailer to show you what you can expect from the title: If you cannot view the embedded video above, it is also available by
clicking here
. The App Store is full of castle defense games of all shapes and sizes. To help differentiate the game in a over populated market, the developer has worked hard to bring some unique features to Defender Chronicles II. The RPG elements included with the standard castle defense gameplay adds an exciting angle. Some of the key features of Defender Chronicles II, according to the developer, are:
Vertical Tower Defense – Vertical view complete with multiple creep paths gives players a new perspective on tower defense
Unique Heroes – Choose from four playable heroes, each with six distinct skills and eight unique abilities
Multiples Units – Command up to 24 different units, upgrading them to better battle foes
Brutal Challenges – Experience five different game modes and five difficulty levels
Search for Treasures- Find and collect hundreds of new artifacts to unlock new levels, upgrades, and other features
High-Quality Development- All new graphics, comics, soundtracks, and voice-overs provide an immersive gaming experience
Socialized Gaming – Game Center support gives you the chance to issues challenges in-game via email and lets you topple friends on the leaderboards
Defender Chronicles II is a universal app and costs $2.99. For a game with this much depth and gameplay, this isn't bad at all. There are a lot of in-app purchases available to augment your game time, though these are far from necessary and can, and in my opinion should, be ignored. Have you had your fill of tower defense games yet? Does
Defender Chronicles II
provide enough variation to keep you interested in the genre?
Mentioned apps
$2.99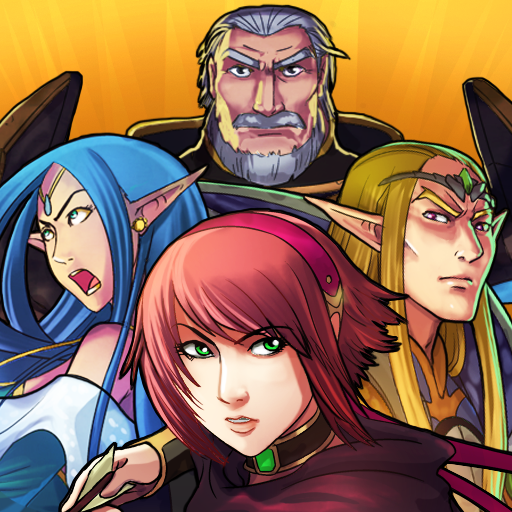 Defender Chronicles II: Heroes of Athelia
Gimka Entertainment, Inc.
$1.99
Defender Chronicles - Legend of The Desert King
Chillingo Ltd