Fotopedia
Morocco
Reveals
The
Country
That
Travels
Within
You
May 16, 2012
Fotopedia today announced the release of their newest travel app,
Fotopedia Morocco
. Available for free, the universal app is available in the App Store. With Fotopedia Morocco, people can explore the beauty and rich heritage of Morocco, through the maze-like streets of historic towns and villages and on exciting adventures from the Atlantic Ocean through the Atlas Mountains and into the magnificent Sahara desert. Along the way, discover the fascinating cities of Casablanca,  Marrakesh, Tangier, Fez, and the World Heritage sites of Meknes, Tetouan, Essaouira, or El Jadida. Usable on the iPhone/iPod touch and iPad, Fotopedia Morocco includes thousands of photos from Jacques Bravo, whose previous work has been featured in various magazines, including Zoom, Géo, Partance, and Bunte. Additionally, Bravo work was displayed at the "Maroc" exhibition at the Carrousel du Louvre in Paris in 2000, and was also published as books by Tauris Parker Books, Editions du Chene, Editions Plume, Reader's Digest, and others. Like other recent Fotopedia iOS titles, Morocco features Visual Stories, which are published several times per week. In addition, the app includes interactive maps and a Trip Builder, to create the adventure of a lifetime through the mesmerizing country that is Morocco. According to Jean-Marie Hullot, CEO of Fotopedia:
"Morocco has a unique and rich history and I am very pleased to be able to share this new app, featuring the extraordinary photography of acclaimed photographer Jacques Bravo."
Full features include:
Thousand of breathtaking pictures served at high resolution for the Retina display on iPad
Trip Builder to create your own trip or easy-to-build personalized tours
Free Wallpapers for your iPhone, iPad or iPod Touch
Visual stories, updated frequently
Instant Slideshows
Share your favorite images and stories via email, Facebook and Twitter
Open Graph integration with Facebook to easily share your discoveries
Shuffle or shake your device to discover new images
Complete navigation with smart tags, search and interactive maps
Other Fotopedia titles include: 
Fotopedia Heritage
, 
Paris
, 
Japan
,
National Parks
, 
Wild Friends
, 
Women of the World
, 
North Korea
, and 
Dreams of Burma
, among others. Download 
Fotopedia Morocco
today in the App Store.
Mentioned apps
Free
Fotopedia Heritage
Fotonauts Inc.
Free
Fotopedia Wild Friends
Fotonauts Inc.
Free
Fotopedia Japan
Fotonauts Inc.
Free
Fotopedia National Parks
Fotonauts Inc.
Free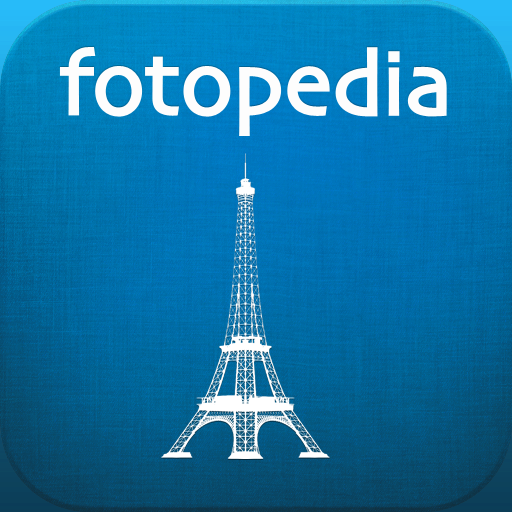 Fotopedia Paris
Fotonauts Inc.
Free
Fotopedia Women of the World
Fotonauts Inc.
Free
Fotopedia North Korea
Fotonauts Inc.
Free
Fotopedia Morocco
Fotonauts Inc.
Related articles