Frommer's
'Day
By
Day'
Travel
Guides
Arrive
For
iOS
May 1, 2012
Frommer's
, the travel guide specialist, and
Inkling
, have released new interactive travel guides for the iPhone/iPod touch and iPad. Priced between $9.99 and $14.99, each "Day by Day" guide includes one, two, and three day itineraries, must-see locations, and "best of" moments. In addition, because these are
interactive
guides, each includes a weather window. Here you'll receive a real-time four-day weather forecast for your destination in both Fahrenheit and Celsius. Other features include a regional or thematic slideshow at the beginning of each chapter, plus layered maps throughout. These include links to details, photos, and websites, all from within the map. Full features include:
With more than 650 rich maps, travelers can envision the destinations as they plan, tapping for instant access to more information, links, and images.
It's easy to make highlights and bookmark anything from text to maps and web links. iPad users can also make notes. All annotations are saved in your guide for easy reference.
More than 3,000 high-resolution photographs make you feel like you're already lounging on a beach, exploring a Renaissance chateau, or walking through Zen gardens—all before packing your bags. Frommer's on Inkling immerses travelers in the destination from the first tap.
Figure out what to pack in advance or what to wear that day as you read about your itinerary with 74 live, five-day forecast weather windows. Every time you check out a destination inside your guide, you'll get up-to-the-minute weather about that destination or city.
Easy navigation of your guide means easy navigation of your destination. Instead of flipping back and forth between maps, photos, and lists, layered maps show the top places to dine, stay and visit in one spot. Every chapter also begins with slideshows of destination highlights, to help you dive in with ease.
Frommer's guides are fully cross-linked. Tap on references to other places or sections, and jump to hotel, restaurant and other websites anywhere in the book.
Forget navigating a traditional index or remembering where a recommendation is in the book. Search for anything, and Inkling finds it anywhere in the guide—plus Google and Wikipedia, too, just in case.
According to
Rob Flynn
, Global Publisher of Frommer's, a branded imprint of Wiley:
We've long wanted a way to deliver a rich interactive travel guide experience across mobile platforms. Our partnership with Inkling lets us provide travelers with all the inspirational, insightful, and practical information they want with the added functionality and convenience that mobile devices offer. And since it's all cross-platform, from iPad to iPhone, they're just as useful for planning at home as they are for recommendations on the road.
At launch, the following seven guides are available in the App Store. Note: Each guide is universal.
Planning to travel somewhere this year? One or more of these apps could do the trick!
Mentioned apps
$14.99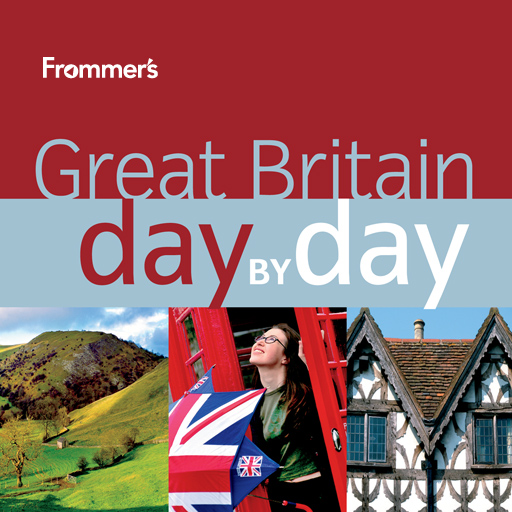 Frommer's Great Britain Day by Day by Stephen Brewer, Donald Olson, Barry Shelby and Donald Strachan
Inkling Systems, Inc.
$14.99
Frommer's Japan Day by Day by Matt Alt, Hiroko Yoda, and Melinda Joe
Inkling Systems, Inc.
$9.99
Frommer's Costa Rica Day by Day by Eliot Greenspan
Inkling Systems, Inc.
$14.99
Frommer's California Day by Day by Mark Hiss and Garth Mueller
Inkling Systems, Inc.
$14.99
Frommer's Alaska Day by Day by Charles Wohlforth
Inkling Systems, Inc.
$14.99
Frommer's Spain Day by Day by Patricia Harris, David Lyon and Neil Edward Schlech
Inkling Systems, Inc.
$9.99
Frommer's France Day by Day by Anna Brooke
Inkling Systems, Inc.