Popular
Zombie
Shooter
Series
Continues
With
Alive4ever
Mini
May 19, 2012
Alive4ever mini ($0.99) by Meridian Digital Entertainment Limited brings a new twist to the Alive4ever universe, but manages to hold onto many elements of the previous titles.
The first thing you'll notice about Alive4ever mini is the change in perspective. Seasoned Alive4ever players will remember that the previous two titles featured a top-down camera angle. With this latest title, Meridian decided to make a shift to an isometric view. On top of that, the dark, gory graphics of the previous games have been replaced with more cartoonish visuals similar to those in Age of Zombies. Whichever style you prefer is a matter of opinion, but I've been enjoying the new artwork quite a bit.
Apart from the visuals, Alive4ever mini is very much like the two titles before it. Dual-stick controls provide for easy, pick-up-and-play action, and there are hordes and hordes of zombies for you to mow down. In all, there are 20 different types of zombies to destroy, ranging from infected penguins to giant, exploding clowns.
As with the previous games, Alive4ever mini features an awesome armory of weapons. There are 12 unique weapons available to you, including a homing missile launcher and a laser rifle. What's new here is that there are two different versions of each weapon. The standard version can be purchased with standard money which is earned by completing missions. There is also a golden version of each weapon that has unlimited ammo and no reload time. This version needs to be purchased with soul stones.
Soul stones are collected in meager amounts through missions and can also be purchased as IAP. Fortunately, the IAP is reasonably priced, and you can get 10,000 stones for $4.99. Of course, technically the IAP is completely optional, but it does help you get weapons with less grinding as the good weapons are quite expensive. Soul stones can also be used to unlock three other heroes: Valkyrie, Rocky, and Lunar. Each hero has a unique skill like super speed, or a berserk mode.
In terms of actual gameplay, Alive4ever mini brings back mission-based levels from the original games. The story mode features 34 levels spread across 10 unique locations. Each level tasks you with an objective ranging from killing a certain number of zombies, to rescuing survivors. On top of that, each level also has a challenge that ranges from collecting vaccines to finishing the mission within a set time limit. These challenges and objectives help boost the replay value, but still the game won't feel complete until some form of multiplayer is added in.
In both of the previous Alive4ever games, a four player co-op mode was included. To me, this co-op mode set the games apart from other zombie shooters in the App Store. Meridian has said that a multiplayer mode is in the works, and hopefully the missions will keep players busy until that arrives.
Alive4ever mini is not a standard sequel in any sense. While it brings many of the same gameplay elements from earlier titles to the table, it feels like a completely different game. To some, like me, the new art style and camera angle is a welcome change. But, there is also the chance that it could alienate some fans of the original.
All things considered, Alive4ever mini is a solid dual-stick shooter. I didn't mention it above, but there is also a skill tree that lets you upgrade your hero's stats like total health and speed. As a sequel to a great zombie shooter series, and as a new dual-stick shooter, Alive4ever mini doesn't disappoint.
Mentioned apps
$0.99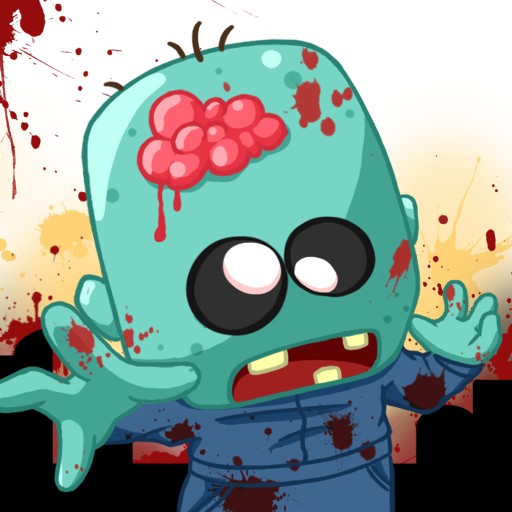 Alive4ever mini
Meridian Digital Entertainment Limited
$2.99
Alive 4-ever
Meridian Digital Entertainment Limited
$2.99
Alive 4-ever RETURNS
Meridian Digital Entertainment Limited
$0.99
Age of Zombies™
Halfbrick Studios
Related articles