Third
Time's
A
Charm
In
N.O.V.A.
3
May 12, 2012
N.O.V.A. 3 - Near Orbit Vanguard Alliance ($6.99) by Gameloft is an epic first-person shooter (FPS) for iOS. Kal Wardin returns to Earth after receiving a call for help.
Of course he can never just make a simple landing, as the opening cinematic shows his ship's wing getting ripped off by enemy fire.
Fans of the N.O.V.A. series will definitely feel at home with this game, since it picks up right where the previous games left off, in terms of story and gameplay.
Probably the most noticeable difference with the player display is the lack of a navigation arrow. Instead, you're simply shown a small marker indicating how many meters you're away from the target.
The controls are without a doubt the thing that will make or break an iOS FPS. Get them wrong and the player focuses less on the story and more on how to make the character move.
This game uses the same controls as N.O.V.A. 2. A joystick control is on the left side for moving, and the gun acts as the head movement. Right next to the gun is the fire button, meaning if you're crafty enough, you can position your thumb across the button and the gun.
This allows you to move and fire without any fuss. Personally, this is the best control interface I've experienced for a FPS.
The graphics are awesome. Hands down. If you weren't in such a race to frag some Volterites, it'd be nice to just take a stroll and admire the level design.
A general rule of thumb with a FPS is that the more you see, the slower the performance. That's why the majority of games tend to take place indoors. However, any time you look around in this game, you're greeted by more and more detail.
Even running on my first-gen iPad, I didn't experience any lag.
This edition adds some nice changes to multiplayer mode, including the most notable ability to have multiple allies ride vehicles. Some of the games available within multiplayer include: capture the flag, capture the point, freeze tag, and InstaGib (killed by a single shot).
Even though the price tag on this app is up there at $6.99, you're really getting an awesome game that should probably cost closer to $9.99 (though I'm not complaining).
Playing the previous two titles isn't necessarily a prerequisite for this game. All you have to do is know how to strafe around corners and enjoy a good adventure.
Mentioned apps
$6.99
N.O.V.A. 3 - Near Orbit Vanguard Alliance
Gameloft
$6.99
N.O.V.A. 2 - Near Orbit Vanguard Alliance HD
Gameloft
$4.99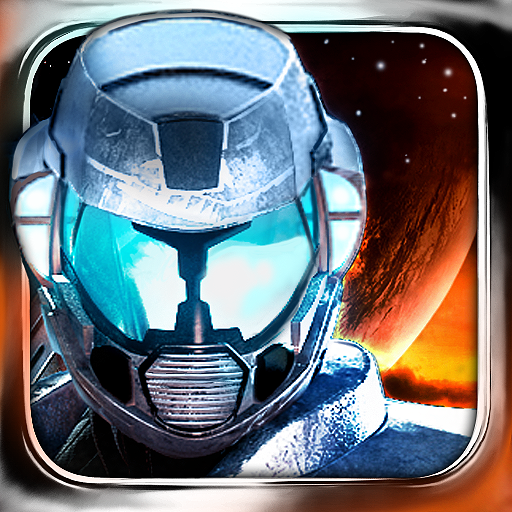 N.O.V.A. - Near Orbit Vanguard Alliance
Gameloft
Related articles