Pinch
Peeps
Is
Frantic
Matching
Fun
May 10, 2012

Pinch Peeps ($0.99) by Everplay is a game of speed that has you matching up pairs of adorable creatures, also known as the "peeps." Do you have what it takes to pinch these peeps?
The thing that caught my attention about this game was the fact that it was from Everplay, the same people that brought us Spellsword. I wrote a glowing review of it when it was released, and we even picked it as our Game of the Week. So when I saw that these same guys were releasing a new game, I was pretty excited.
Pinch Peeps is drastically different from what we've come to find in Spellsword. This game won't have you hacking and slashing your way through hordes of enemies — instead, you'll be pairing up the cute peeps through the pinching gesture. Not exactly the same, right? It is nice, though, to see a game take full advantage of a move that works so well on iOS devices.
The game features two different modes of play: Timed and Endless. With Timed, you'll be matching peeps for 60 seconds, while Endless allows you to play for however long you can last (you have three hearts).
I'm sure that you're thinking, "this game sounds too easy." In a way, you're right. The game starts out pretty slow in the beginning, featuring only one set of peeps at a time. However, as you keep pairing, you'll get a multiplier, so you'll get more points for each set. It eventually speeds up, and more peeps (even bigger ones) will appear on the screen at the same time. If you miss a pair (which can happen when there are a bunch of things moving quickly on the screen), the multiplier resets, and the game slows down.
Of course, the game adds some things to mix it up a bit. There will be the occasional pair of bombs, which you will have to flick off the screen. In the Endless mode, there will be a bar obstacle that you have to avoid, so you need to make sure you are pinching pairs around them. At the end of each game, there will be a bonus peep that appears, and you will have to tap them in order, and before the timer runs out (you're only given a few seconds).
The graphics in the game look great, especially on Retina display devices. The music is pretty catchy, though the peeps sometimes make a sound that resembles a baby, which I found annoying. Fortunately, you can turn off either the music or sound effects. There is also Game Center integration for your standard fare of leaderboard and achievements.
This game isn't exactly Spellsword, but it's still a lot of fun and is a great pick-up-and-play game that is easy to learn but difficult to master (the best kind of game). I just hope to see more game modes in the future.
If you're a fan of frantic fun and think you have what it takes to pinch some peeps, then make sure to check out the universal Pinch Peeps in the App Store.
Mentioned apps
Free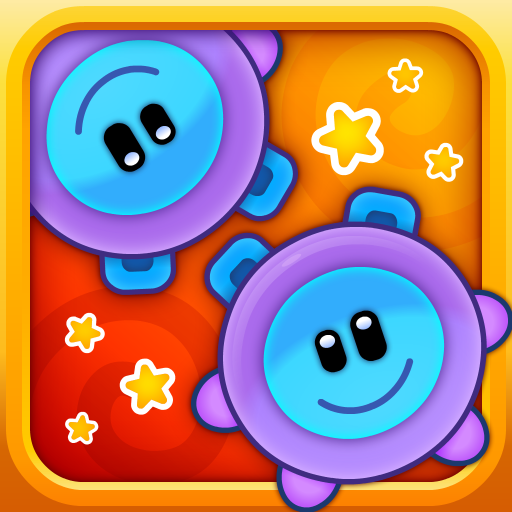 Pinch Peeps
Everplay
$0.99
Spellsword
Everplay
Related articles