Earn
Your
Prison
Stripes
In
Prison
Run
May 3, 2012
Prison Run ($0.99) by JackApps Media, LLC throws you in the slammer, but luckily they haven't thrown away the key. In fact, it's just the opposite.
Sneaking out of your cell is as easy as touching the part of the screen you'd like your inmate to walk to. The trick is not getting caught while doing it.
This is your classic sneak around game, available for any of your iDevices. You're presented with a randomized prison, where it seems that you're the only inmate. Funny enough, there's a lot of guards on duty for one little guy.
Get a bird's-eye-view of how they patrol the area and plan out a route of escape. A button in the top right of the screen will return your view to the prisoner if you can't find him.
But you don't have time to dawdle. A timer counts down from three minutes, which means you'll need to book it to get the key and find the lock that will set you free.
Three difficulty modes are available: easy, medium, and hard. Only easy is the only unlocked level, which I first thought, "Oh, that's a bummer." But then I realized how apt this setup actually is.
You really do need to earn your (prison) stripes before you can master really being a hardened criminal.
Collect police badges to not only upgrade your prisoner but to also unlock the medium or hard difficulty levels.
The only complaint I have about this game is the brief tutorial that shows at the beginning of each game. Text explaining where the different items are displays at the start of the game.
There's no way to stop it, and it lasts too long for an itchy person waiting to jump into playing, especially after you already know what you need to do.
I'm not a fan of the ads at the beginning of the game, especially considering it's a paid app.
This is definitely a fun game that captures the spirit of the sneak around game. You'll start off with the default character and easiest level, but you'll advance if you have what it takes to be a prisoner on the run.
Mentioned apps
Free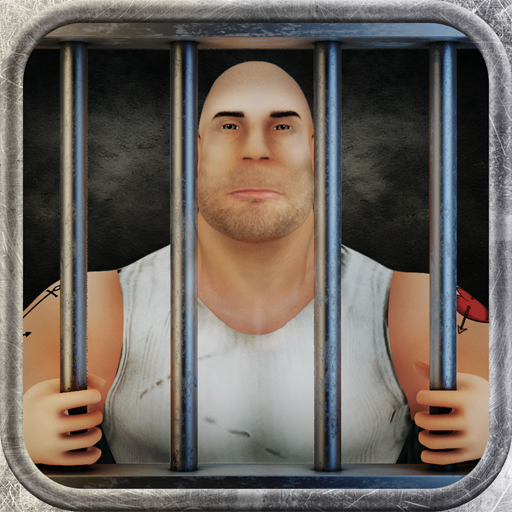 Prison Run
JackApps Media, LLC