If
You've
Got
Trouble
With
The
Law,
Stay
Away
From
This
Rogue
Town
May 16, 2012
Rogue Town (Free) by VAPSSKY is an endless runner set in the Old West. Outrun violent vigilantes while collecting loot as you race your trusty steed through the desert night. Players are sent running after being chased by vigilante townsfolk that are out for justice. The dark stranger hops on his horse and the hunt begins.
The course consists of obstacles to jump over, approaching enemies to shoot, low-hanging logs and plenty of sacks of gold. Tap the right side of the screen to shoot oncoming riders and tap the left side of the screen to jump over things. Tap and hold the left side of the screen whenever you need to duck under something. The action is fast-paced. There is no time to think before oncoming obstacles are in the way. It gets tricky to try to remember to shoot with your right hand and jump with your left. At times, it seems like the horse speeds up, intensifying the run.
The imagery is dark and gritty. The runner is silhouetted against a black and white backdrop with a smattering of red in places. For instance, the outlaw runner holds a red, glowing cigarette between his chapped lips.
Players can use the gold they pick up along the way to purchase power-ups to help get through the game. There is a motorcycle that turns the horse into a two-wheeler so you can go faster. This bonus is necessary to outrun vigilantes that catch up with you from time to time. There is also a hang glider that will turn the horse into a flying machine so you can get above it all for a while. Players can also purchase a respawn that will allow them to continue from where they left off when they last died.
If you want to build your power-up collection without having to wait until you've earned enough gold from playing the game, you can buy additional coins through an in-app purchase. Any IAP will remove the ad banners.
Playing on a fourth generation iPod touch, I experienced a few bugs. The game lagged in many spots, and even crashed twice. This affects game play because every millisecond counts in this game and a lag will throw everything off.
Overall, even with the bugs, this game is fantastic. It looks great. The action is super fast. There are plenty of opportunities to earn lots of gold to buy power-ups. You must have fast reflexes to get through this game. Fans of the endless runner genre will have fun. Just be aware of the lag that may happen when you play.
Mentioned apps
Free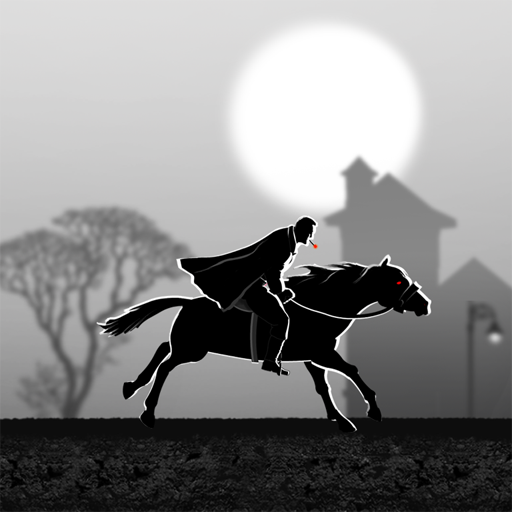 Rogue Town
VAPSSKY
Related articles