App
Synergy:
How
To
Plan
An
Outing
June 3, 2012
Do you blame Apple for
weight gain
? Some people believe that technology promotes a sedentary lifestyle. Instead of enjoying the fruits of fresh air, you're seduced by the comforts of your couch, where your iPad's alluring apps await. And it's not just the iPad. Even on my iPhone, I've stayed inside on many occasions, playing Jetpack Joyride for far longer than I should. At least I've earned my royal robes and Golden Piggy Pack. It's easy to forget that apps can not only keep you in, they can get you out. With the onset of summer, I decided to get out of the house and let App Synergy guide me. I had two things in my favor as I prepared for this article: a gorgeous day and an excellent excuse. It was my good friend's birthday and I planned for us to spend some time in 
Old Town Alexandria
. Here are some apps that helped maximize our experience; they may come in handy as you plan your own outing.
Step 1: Discover What's Around
Where To Go?
is a free app that helps you find points of interest using GPS. It has hundreds of location types organized into common categories, such as restaurants, transportation, and entertainment. If you know Alexandria, you know that it's packed with interesting shops and attractions, as well as some fantastic dining options. I found this app a useful way to sort through the density. I also observed some interesting things about the area, such as its plethora of spas. Note that there is also a
pro version
of this app, which appears to add features like a Where To Eat Club, as well as full HD. I presume it's ad-free. although you can also remove ads from within Where To Go? for $0.99.
Step 2: Check In
I've known about
Foursquare
for a long time, although I had never used it; ever since I started working here, I've been a bit overwhelmed by all of the social networking options available to me. Despite my late entry, I finally joined Foursquare's community of 15 million plus. I found that it's a fun way to share your experiences and discover new ones. It's also an option to explore your area, while cashing in on select deals. I earned my Newbie badge at
Vermilion
, one of my favorite spots for brunch.
Step 3 - Search For Treasure
For me, the most difficult time on an outing is the time between meals. It's sometimes difficult to find interesting things to do in the interim. A good friend of mine introduced me to an excellent time killer, called 
geocaching
, which is a sort of global treasure hunt. Participants try to find hidden containers, called geocaches, and then share their experiences online. The
Geocaching
app provides realtime access to the database at
geocaching.com
and also provides other helpful features, such as a map, hints, and photos. Although I've accompanied friends on geocaching expeditions in the past, I had never found my own geocache. This time was no different. My companion, who had never geocached in her life, was the one to unearth our sole discovery. She mocked me and boasted of her geocaching dominance.
Step 4: Feast Like Royalty
Finally, we got to dinnertime, which in my mind, was what the day was all about. I wanted to treat my friend to a special birthday meal. I decided on
Brabo
, which is owned by esteemed chef Robert Wiedmaier. I chose Brabo because of its location, reputation, and ambience. It also was the best restaurant in the area that had openings for the time I wanted. I made reservations quickly and easily through the
OpenTable
app. In my reservation confirmation email, I was also given the option to order flowers, which would be delivered directly to our table. They added a nice touch. For those techies who are also foodies, I'll say that we had a wonderful meal. We started with the lobster and heirloom tomato appetizers. My friend got the rib eye steak, while I got a veal special that made me say "wow" after the first bite. We then shared some nice desserts. Based on the meal we had, I'd recommend Brabo. I'd also like to thank our server Jason, who did a wonderful job.
Step 5: Remember
Matchbook
is meant to help you remember the memorable places that you've been. The concept is that you often take a matchbook from a place you like. This is the digital way of doing that. It's a simple app that serves its stated function well. Just bookmark a place and then add tags and notes. The places are then organized by neighborhood and shown on a map. While I won't need the app to remember the meal I had, it certainly won't hurt. At the beginning of this article, there was the implied question about whether your iDevice can make you fat. Based on my own experiences, my answer is yes. Yes it can. As I write this, hours after my meal, I am still full. On the bright side, app synergy did get me out of the house. Now, it just needs to keep me out of the restaurants.
Mentioned apps
Free
Where To Go? - Find Points of Interest using GPS.
OnDemandWorld
$2.99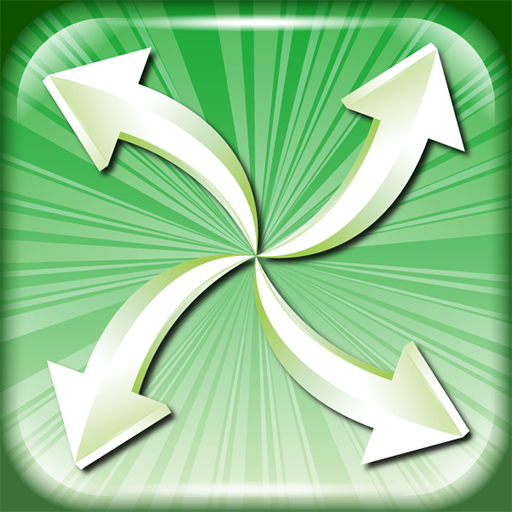 Where To Go? PRO - Find Points of Interest using GPS.
Networking 2.0
Free
foursquare
Foursquare Labs, Inc.
$9.99
Geocaching
Groundspeak Inc.
Free
OpenTable for iPad
OpenTable, Inc.
Free
Matchbook
Matchbook Inc.
Related articles