MADFINGER
Games
Raises
The
Bar
Once
Again
With
Dead
Trigger
June 28, 2012
DEAD TRIGGER ($0.99) by MADFINGER Games, a.s. quite literally takes iOS gaming to the next level. Just as with their previous title, Shadowgun, MADFINGER Games blows away the field with incredibly gorgeous visuals and intense gameplay that keeps you glued to your screen all the way through.
Dead Trigger is a first-person zombie shooter similar to the Call of Duty: Zombies series. Like in Call of Duty: Zombies, zombies emerge from various corners and holes in the walls and shamble towards you at varying speeds. If you get too close, it's likely that you will take a few hits. Lose all of your health and you're dead.
Dead Trigger differentiates itself from COD: Zombies mainly with its elaborate storyline. You play as one of the few survivors of a zombie outbreak, surviving on his own in a large city. You meet up with a group of survivors, and from there you become somewhat of a guardian.
The main menu in Dead Trigger is a map of the city. From there you can access your inventory, the shop, all of the missions that are currently available, as well as a few other things.
As you may have inferred from above, Dead Trigger features mission-based gameplay. The various missions that you will encounter include retrieving precious cargo, protecting your new friends, and simply surviving to see another day. There are two types of missions available; missions that follow the main storyline, and random side missions.
Similar to that of a role-playing game, a ranking system has been implemented in Dead Trigger to facilitate the unlocking of new weapons and items. Completing missions earns you experience points to level up your character. You can track your ranking, as well as a ton of other stats (like total limbs shot off) in the Safe Haven.
One thing that might get players (or prospective buyers) on edge is the fact that Dead Trigger is a "paymium" title. While Dead Trigger costs $0.99, it still features in-app purchases for in-game currency. From my experiences so far, the IAPs haven't seemed necessary at all, but it's hard to tell if that will hold true as you get further into the game.
To clarify on the in-game currency situation, there are two currencies included, cash and "gold fingers." Cash is earned by killing zombies and completing missions. On the other hand, gold fingers can only be earned by completing Tap Joy offers (signing up for various things) and watching video ads.
The currency implementation is not too bad, and so far I haven't had any complaints. Dead Trigger also features a rocking shop. There are 14 guns, 14 items, and 13 character upgrades can be purchased using your in-game cash (or occasionally the gold fingers). The merchandise available ranges from Strikers and miniguns, to fully automatic sentry guns.
Controls are pretty standard for a shooter, with a floating stick on the left side for movement, and swiping on the right side for camera view. There are also buttons for shooting, tossing grenades, and reloading. The controls work well enough to avoid most complaints, but it would be nice if alternate set-ups were available.
Dead Trigger is one of the more intense shooters available in the App Store. The story alone should last you for quite a while, and there are also a ton of side missions to keep you busy as well. Don't shy away because of the IAPs. Seriously, give this game a try and blast the limbs off of the undead.
Mentioned apps
Free
DEAD TRIGGER
MADFINGER Games, a.s.
$4.99
Call of Duty: Zombies
Activision Publishing, Inc.
$6.99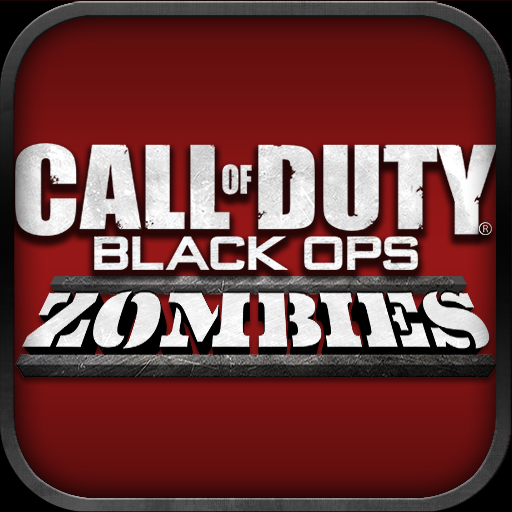 Call of Duty: Black Ops Zombies
Activision Publishing, Inc.
$4.99
SHADOWGUN
MADFINGER Games, a.s.
Related articles