Now
On
iPhone,
Kingdom
Rush
Could
Be
The
Perfect
Tower
Defense
Game
June 29, 2012

Kingdom Rush ($0.99) by Armor Games Inc is quite simply one of the best tower defense games available anywhere.
Originally an iPad-only title (and before that, an online game), Kingdom Rush has arrived on iPhone and iPod touch, and surprisingly it is unhampered by the smaller screen size.
The basic storyline behind the game is that your kingdom is threatened by forces of darkness, and it is your task to lead your troops and protect the homeland. It sounds simple enough, but on your journey you'll face a huge variety of over 45 enemies, all with different strengths and weaknesses.
One thing that I loved immediately about Kingdom Rush was its humorous, cartoon art. Although the characters are a bit tiny during battle, with the help of some funny audio, you can still feel the personality pouring out of each and every one of them.
Along with the artwork, the action-oriented gameplay really sets Kingdom Rush apart from other tower defense games. Each of the 25 levels is set on a large map (you'll have to scroll around or zoom in and out to see everything) with a path, or multiple paths, that the enemies will travel along.
By strategically building towers along these paths, you will slow down, and eventually defeat, the enemy hordes. There are four types of towers available: barracks, archer, mage, and artillery. Each of these towers has its own specific strength - for example the soldiers from the barracks block the enemies - and they can also be upgraded as you play.
Apart from the towers, you can also control one of the six hero characters available (three are purchased via in-app purchase). You can control the hero character by selecting him or her, and tapping wherever you want him to go. This addition makes the game a whole lot more exciting than most tower defense games because it lets you have a say in which enemies die first. Additionally, you can call in a meteor strike or some reinforcements at any point in a level.
Each level can be played on easy or normal difficulty, and each is scored on a three-star basis. After you score three stars on a level, you unlock two additional game modes for that level; Heroic challenge, and Iron challenge. These two modes have different rules that make the level a heck of a lot more difficult.
Unlike in many other games, there is actually some incentive to score three stars on each level. The stars that you earn are used for upgrades, as well as for unlocking the hero characters. The upgrade tree allows you to beef up your basic towers along with the two skills that you have (meteor strike and reinforcements).
Kingdom Rush is an incredibly addictive tower defense game. Its star-based upgrade system, paired with crisp artwork and butter smooth gameplay, will definitely have you soaking hour after hour into the game. If Kingdom Rush HD made you wish you had an iPad, you're in luck, because Kingdom Rush for iPhone and iPod touch is probably the best tower defense game available.
Mentioned apps
$0.99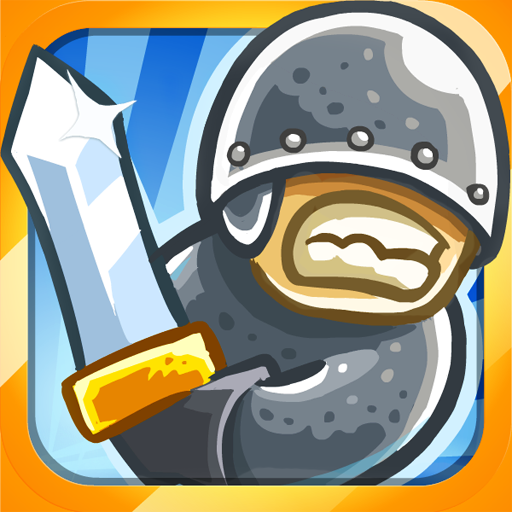 Kingdom Rush
Armor Games Inc
$2.99
Kingdom Rush HD
Armor Games Inc
Related articles