Prepare
For
Console
Quality
FPS
Zombie
Slaughtering
In
Dead
Trigger
June 2, 2012
Just when you were thinking that you had seen the best in mobile gaming, Madfinger Games reveals yet another groundbreaking project. This time, they are going all out with a zombie themed first person shooter (FPS). If for some odd reason you haven't heard of Madfinger Games, they are the Czech Republic-based studio behind the Samurai series and the TPS behemoth, Shadowgun. Madfinger Games has established a reputation for themselves in the App Store as one of the most talented game development studios out there, and they look to take things a step further with Dead Trigger.
Dead Trigger is set in a post-zombie outbreak civilization (in 2012 of course) in which a dwindling number of survivors struggle to fend off the hordes and rescue others. Amidst all of this, you will find yourself utilizing an arsenal of weaponry and gadgets to blast away zombies. Check out the trailer below and you'll see just what I'm talking about.
According to the press release, Dead Trigger will feature not only a story mode, but unlimited random missions as well. On the
official webpage
for Dead Trigger you can find the full list of features which include:
Get the best out of your device

Stunning graphics with advanced lighting and post-process effects
Full 3D characters and environments with an unprecedented level of detail
High quality 3D audio and a lively music soundtrack
Character animations recorded using high-end motion capture
Intuitive controls
Spectacular ragdoll effects
Enjoy the zombie slaughter in many different ways: blast 'em out of existence with lethal weapons, blow them up with powerful explosives or chop off their limbs and let them die slowly

Shoot away their heads, chop off their limbs... kill them with creativity
Evolving zombie AI will keep you entertained
Follow the story or enjoy unlimited random missions
Load your gun and save the Earth!

Equip yourself with splendid high-poly realistic weapons
Utilize powerful gadgets including a laser amputator, blade chopper, baits, mines, grenades, radar and more
New online service from MADFINGER Games

Receive free updates with new missions, weapons, gadgets, characters and more
Don't keep it to yourself: collect Achievements and show off on the Leaderboards!
Watch how you country is performing, compare it with others and unite together to clean the world!
Share your progress with your friends on Facebook and Twitter
As of now, there has been no word of a co-op mode. Still, Dead Trigger is looking amazing. Just as in Shadowgun, Dead Trigger will include a ton of awesome visual enhancements for Tegra 3 devices and most likely the new iPad as well. Madfinger Games has a video put together that shows off the enhancements
here
. So, you are probably wondering when Dead Trigger will be released. The game will be live in the App Store at the end of June of this year. In the meantime, we'll keep you posted on Dead Trigger's progress. Look for our full review when it's released. Until then, what are you guys hoping to see in this game? [gallery]
Mentioned apps
$6.99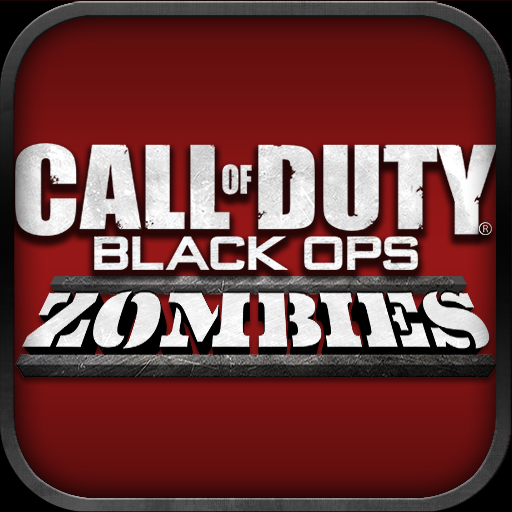 Call of Duty: Black Ops Zombies
Activision Publishing, Inc.
$4.99
SHADOWGUN
MADFINGER Games, a.s.
$0.99
Samurai: Way of the Warrior
MADFINGER Games, a.s.
$2.99
Samurai II: Vengeance
MADFINGER Games, a.s.
$4.99
Call of Duty: Zombies
Activision Publishing, Inc.
$4.99
Call of Duty: Zombies HD
Activision Publishing, Inc.
Related articles