Win
A
Copy
Of
Bridge
The
Gap
2
June 27, 2012
Bridge The Gap 2 ($0.99) by Monster Robot Studios is the sequel to the first installment of the pirate bridge building game.
Captain Sneer and his scurvy scalawags are in search of booty across five different islands. However, they're more of the following type, which means it's up to you to guide them.
Use assorted supplies, such as planks, boxes, and barrels to help you get across the gaps. Drag and drop any item from your inventory. You have a total number of "supplies," which means any item you use will subtract from it.
You'll need to be careful about where you place your items, though because they might not land the way you want them to.
For example, a red dotted line drops down from the bottom of the barrel, indicating where it will land if you drop it. But from there, any difference in terrain or accidentally bumping something else doesn't guarantee it will end up where you intended.
Luckily, there is a handsaw available to remove a piece to add back to your inventory.
Make sure to grab gold whenever possible. Collecting gold allows you to unlock different costumes for your crew.
Once you've set up your bridge, you hit the copper play button. From there, the pirates will navigate the course you've made. That means that they are outside your control, and there's no chance to correct any mistakes. Savvy?
So how does this game differ from its predecessor? The first big difference is that the animation is much smoother.
A new addition is a built-in clock, which changes the levels based on what time of the day you are playing. The levels could either be during the day or night, depending on what time it is for you.
This is a fun game that tests your wit and resourcefulness. The game is essentially Lemmings with a pirate skin, but entertaining nonetheless.
GIVEAWAY: We have eight codes for Bridge The Gap 2 to giveaway to readers! Four codes are for the iPhone and the other four for the iPad. Simply leave a comment (in pirate talk) on this post about which version you would prefer by Thursday June 28, at 4 p.m. EDT. We'll pick the winners randomly. Good luck, me hearties!
Mentioned apps
$0.99
Bridge The Gap 2
Monster Robot Studios
$2.99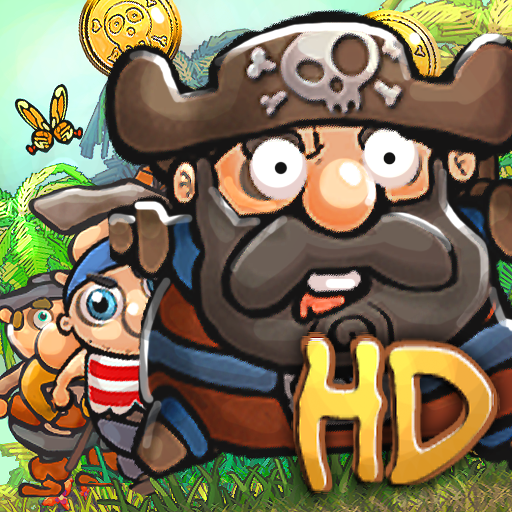 Bridge The Gap 2 HD
Monster Robot Studios
$0.99
BridgeTheGap
Monster Robot Studios
Related articles