Go
On
A
World
Traveling
Adventure
In
CrossWorlds:
The
Flying
City
HD
June 2, 2012
CrossWorlds: the Flying City HD (Free) by G5 Entertainment is a mystery puzzle game with hidden object elements. There are hundreds of these games available in the App Store from publishers like G5 and Big Fish Games, so if you've played other games like Treasure Seekers, Drawn, or Haunted Manor, then you know the drill.
Most of these are the same game with a different story line, so plot becomes an important gameplay element for serious hidden object lovers. In CrossWorlds, you'll play as Monica, who is working to track down her father, Professor Dumbdore (Yes, it's a terrible name).
Professor Dumbdore has an invention that allows him to travel through parallel worlds, so Monica needs to rebuild it using clues and items around the house so that she can travel after him to solve even more puzzles.
You will explore four worlds in all, including the professor's house, the Robo City, the fairy-tale themed River World and the Flying City.
Gameplay is simple. You will need to solve puzzles, usually using items found in the environment. For example, a door may be locked, so you will need to hunt down the key. Or you may need items to make the machine work, which you will collect from the environment.
Often, finding these items will involve finding hidden object puzzles. You will be given a list of items, and you will need to tap each one to discover it. The hidden object scenes are fairly difficult, with items that can be tough to find.
After finding all the items, you will be rewarded with another item that's important to the scene. To use these items, such as keys, you will drag them into the scene to finish the puzzle.
There are also quite a few mini games, which are also challenging to complete. I've played a lot of hidden object puzzle games, and this was definitely one that I thought was on the more difficult side, which is great for those of you who are looking for a bit more of a challenge.
The game's graphics aren't the best I've ever seen, but they're passable, and it's clear what objects are in each scene. Some items are obscure, so if you need help, there's a hint button that can be used on a timer.
CrossWorlds is a solid hidden object game, and I had no real complaints. It doesn't bring anything new to the hidden object genre, but it does have tricky puzzles and challenging mini games, making it the perfect choice for seasoned hidden object mystery game lovers.
The game is free to download, but you will need to pay $6.99 for the iPad version and $4.99 for the iPhone version, which is in line with other games of this type.
Mentioned apps
Free
CrossWorlds: the Flying City HD
G5 Entertainment
$2.99
Haunted Manor: Lord of Mirrors (Full)
Big Fish Games, Inc
Free
Haunted Manor ~ Lord of Mirrors
Big Fish Games, Inc
$2.99
Treasure Seekers: Visions of Gold (Full)
G5 Entertainment
Free
Treasure Seekers 2: The Enchanted Canvases Free
G5 Entertainment
$4.99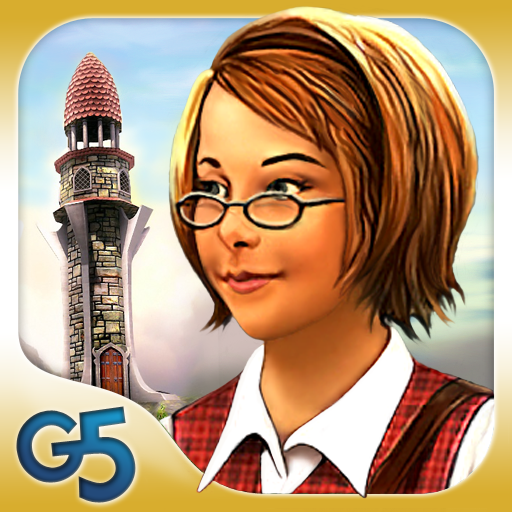 Treasure Seekers 2: The Enchanted Canvases
G5 Entertainment
Free
Treasure Seekers 3: Follow the Ghosts
G5 Entertainment
$6.99
Drawn: Dark Flight HD (Full)
Big Fish Games, Inc
$6.99
Drawn: The Painted Tower HD (Full)
Big Fish Games, Inc
Free
Drawn: Dark Flight HD
Big Fish Games, Inc
Free
Drawn - The Painted Tower HD
Big Fish Games, Inc
Related articles