The
Game
Bakers
Are
Back
With
Their
Sequel,
Squids
Wild
West
June 27, 2012
Squids Wild West ($0.99) by The Game Bakers is an underwater adventure game for the iPhone and iPad that won't leave you high and dry. Grab your six-shooter and hop on the nearest seahorse, because this here is one wild ride.
This is the sequel to the popular adventure game Squids. In this game, players start off with the same team from the first adventure. You'll be traveling with Steev, Vahme, Clint, and Sammo. The game has plenty of story development. The writing style is similar to that of a manga comic. After a few clever frames of story, the action begins. If you are an impatient player, you can always skip past the wordy stuff, but you'll miss out on all the fun.
To move a character, simply touch and drag your finger across the screen in the opposite direction of where you want him to go. It's like pulling a slingshot. When you let go, your Squid will fling across the room. To attack an enemy, aim your Squid and ram into it as hard as possible.
Players get to use a team of four Squids on each level. As you progress, new characters will be unlocked for you to play with. There are four types of adventurers, a shooter, a scout, a healer, and a trooper (or tank). Each type is helpful in his own way. You probably don't want an entire team of healers. They are not very strong. It is best to build a team with variety.
There are three goals to meet on every level. Players earn extra points for finding the secret star, completing the level without loosing a single Squid, and finishing the level within a certain number of turns.
There are also pearls to collect while playing the game. Pearls can be used to buy upgrades and bonus items in the shop. Special hats are unlocked throughout the game that will increase a Squid's stats. There are also things like Tentacle Grips, which will save a Squid that has fallen in a hole. That happens quite a bit in this game.
There are five chapters with more than 40 levels and 12 playable Squids. The game can be saved across devices using iCloud and it is Game Center compatible.
The cartoon graphics and witty storyline make this adventure full of entertainment and excitement. Gamers who are looking for an RPG (role-playing game) that isn't too deep will appreciate the plot-driven quests combined with casual gameplay. It is unbelievable that a game this complex costs only $0.99. It is worth at least three times that much. If you like adventure games mixed with arcade games, then you won't want to miss this.
Mentioned apps
$1.99
Squids
The Game Bakers
$0.99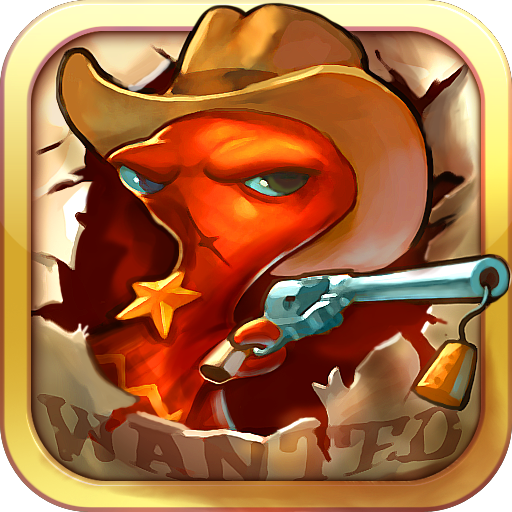 Squids Wild West
The Game Bakers
Related articles