Tiny
Bee
HD
Will
Give
You
A
Great
Buzz
June 6, 2012
Tiny Bee HD ($1.99) by Nurogames is an endless runner game for the iPad that celebrates the honey makers of the world. Grab your beekeeper suit and take off across colorful hills and valleys, collecting honey and pollen.
Players control a hard working bee that is excited to hit the hills and collect honey drops. To keep his momentum going, tap the screen to make him speed up on the downhill slope and lift your finger off the screeen to let him soar across the hilltops. As you zoom across the landscape, collect honey drops, honeycombs and floating pollen.
This game is almost exactly like Tiny Wings, which makes it hard to give it credit. The controls are the same, the scoring is very similar, the gameplay is identical. That being said, this game has a few differences that make it worth playing, especially if you are tired of playing with a flightless bird and are looking for a change of scenery.
In this game, players can choose their level of difficulty. For each mode, the dreaded storm that approaches catches up to the bee slightly faster. Even in the advanced mode, the storm takes its time, so you will have plenty of honey-collection action before the weather gets bad.
The other aspect of this game that gives it credence is Endless mode. In this mode, players aren't subject to an oncoming storm. Gameplay lasts for as long as you want it to. This is an excellent feature because it gives you the chance to practice your dipping and soaring skills. You don't earn any achievements, but once you get the hang of things, you can switch over to Story mode and try to complete the various tasks.
This game may be too similar to Tiny Wings for some, but there are a couple of things that make it different. Players can choose different levels of difficulty and Endless mode lets you practice your controls. Although I can't give Tiny Bee HD a high score because of its lack of originality, I will recommend it as a good buy for those that don't care about clones or for anyone that has not yet discovered Tiny Wings. The gameplay is smooth, the graphics are nice and the action is fun. I think it is worth downloading, even for fans of Tiny Wings, but I'm not a stickler for original content. Let the review-bashing comments begin.
Mentioned apps
$1.99
Tiny Bee HD
Nurogames
$0.99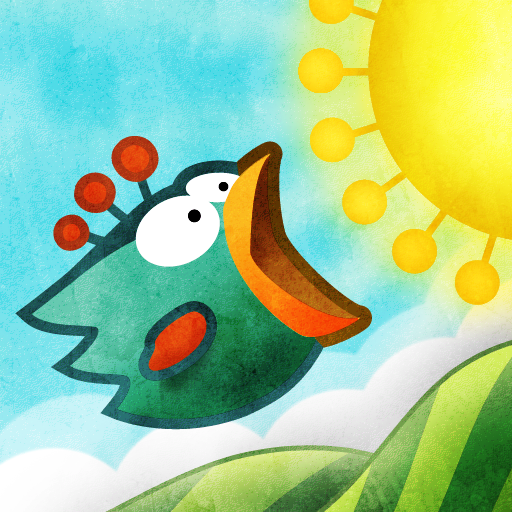 Tiny Wings
Andreas Illiger
Related articles