Quirky
App
Of
The
Day:
FireworX
Stand
June 4, 2012
Since the summer season is upon us and fireworks stands are opening up across the country, I thought a festive app would be nice.
FireworX Stand
includes all the pretty lights and noise without the smoke and fire hazards. After living in Utah for a few years, I'm acquainted with local laws that prohibit fireworks. While FireworX Stand might not completely take the hurt away from those who are banned from lighting their Roman candles, it's still a fun app to play with. There is a startling array of things that can light up or blow up. I'm getting older and maturing with each passing season, and it still blows my mind how many things I'm capable of lighting on fire with spectacular results. FireworX Stand provides 18 different fireworks effects. Each firework is on display at the virtual stand with a description of what it does. There's a little comic explosion alongside each name. To light off that type of firework in the next round, just tap the explosion to mark it with a check. Naturally, I clicked on all the fireworks, and I giddily set them all off. It was loud and colorful. The app features three different modes for setting off the fireworks. There's the rocket mode that lets you tap on each individual firework to set it off. The mortar setting lets you tap randomly on the screen and  the rockets will launch to that location. You can also tap on each rocket multiple times for a rapid fire effect. The auto ignite setting lets you sit back and enjoy the display. It will continue setting off rockets and candles until you end it manually. Each firework resets after it's done, so the fireworks show can continue as long as your patience allows. To move each rocket around the screen, you just tap and hold it. I had a hard time managing this, though. It would set them off if it was in the mortar mode. It was easier to manage this if the app was in the automatic mode. What are some of your favorite fireworks, and are they present in the app?
FireworX Stand is an iPad app that is available in the App Store for $0.99.
Mentioned apps
$0.99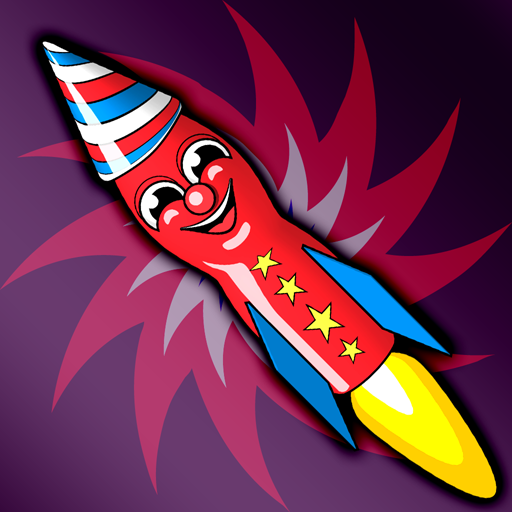 FireworX Stand
Skyrocket Software
Related articles