AppAdvice
Game
Of
The
Week
For
July
16,
2012
July 16, 2012
Every week, our staff will handpick a game from the past seven days that we believe is a must-download for your iPhone or iPad. These games will always be from a wide variety of genres, but they are chosen because our own staff members love it and can't quite put it down. So here are this week's picks! Enjoy, and happy gaming!
Amazing Alex
We just can't stop playing Amazing Alex, the new game from Rovio that doesn't involve birds or pigs. If you're a fan of physics games, then Amazing Alex will be right up your alley!
In each level of Amazing Alex, you have a certain objective with the Rube Goldberg device in front of you. The contraption can consist of any normal household item, such as books, balls, shelves, pipes, and more. Goals will consist of getting an item to a certain spot while collecting the stars. There are 100 levels with more on the way, and multiple solutions are possible for each level — be creative!
There isn't really a scoring system, aside from the three stars that you can earn. Game Center is integrated to see and share solutions with friends, which is pretty cool.
Another bonus of Amazing Alex is the level editor. Players can build their own custom levels with 35 interactive objects, and share them with friends or all over the world. Once you get a link to a level, you can download it on your device and play.
It's definitely fun and will keep you entertained for a while. And just like the Angry Birds games, expect plenty of future content from Rovio.
Check out my original review here.
Honorable Mention
Tiny Wings HD
In addition to getting the major 2.0 update last week, Andreas Illiger has released Tiny Wings HD for the iPad as well! This larger version of the game is even better to play on the big screen, complete with Retina-optimized graphics.
This HD version will have all of the goodies that came in the iPhone version's 2.0 update, including the Flight School mode. With this mode, you are one of four smaller birds who must race to the finish line to meet up with the momma bird and be rewarded with a hearty fish. The higher rank you get, the bigger the fish. Because of this different game mode, it's even possible to ride the hills in the night! There are different islands to play through, and each will prove to be more challenging than the last. Of course, the original game mode is also available, where you must ride the hills before the night gets you.
For Tiny Wings HD, there is also another mode that is not available on the iPhone: the multiplayer "Hill Party." There are two choices: Island King or Five-Course Meal. The Island King mode has the goal of being the first to get 10,000 points on an island, and the Five-Course Meal will have players getting the highest score across five islands. The multiplayer addition is definitely welcome and makes Tiny Wings a great way to entertain yourself and a friend.
We are in love with Tiny Wings HD, and we're sure you will find it a great addition to your iPad game collection too!
Check out our original coverage of Tiny Wings HD here.
For video coverage of these games in action, make sure to check out Robin's AppAdvice Daily below!
Mentioned apps
$0.99
Amazing Alex
Rovio Entertainment Ltd
$2.99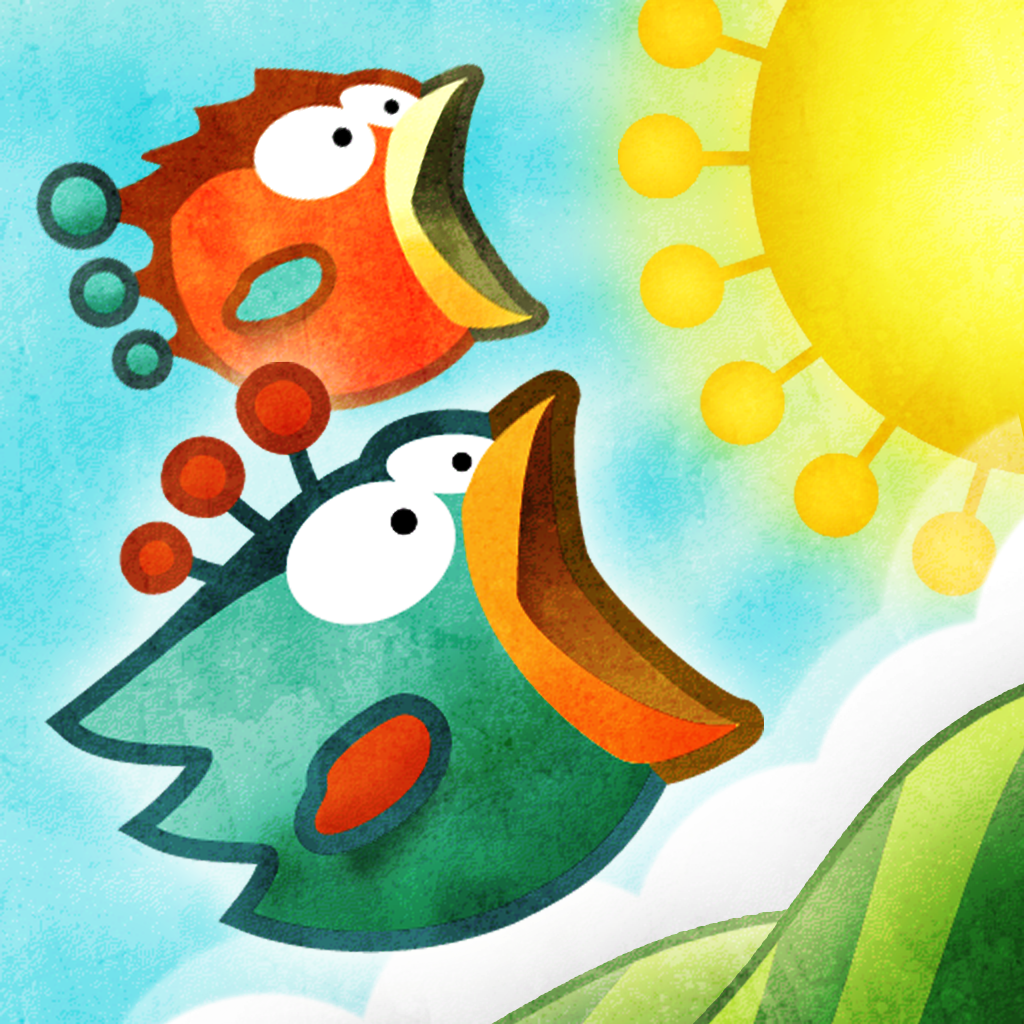 Tiny Wings HD
Andreas Illiger
Related articles