Girls
Can
Be
Heroes
Too
In
Dungeon
Block:
Girl
Rescues
Knight
July 7, 2012

Dungeon Block: Girl Rescues Knight! (Free) by gameday Inc. turns the tables and gives girls the chance to rescue their knight in shining armor. Play your way through the dungeon and encounter some angry monsters along the way.
The game is an interesting take on the classic match-3 format. However, instead of matching three of the same items, you match a pattern for rock, paper, scissors. The grid is filled up with images of the shape your hand takes when you play rock, paper, scissors. Just connect them in a pattern that would win this traditional game. Just remember: paper beats rock, rock beats scissors and scissors beats paper.
This app is not just a series of levels strung together. Instead, there is a storyline that drives you to go from level to level. A knight on his way to rescue a beautiful princess is captured by the evil monster that lives in the castle. However, instead of just idly sitting by, the princess takes it upon herself to rescue her prince and get them to safety.
Take the princess on a journey through the dungeon as she battles her way through each level and gets one step closer to her knight. The graphics are very cool and do a great job of illustrating her journey through the dungeon.
There are two ways to play this game. You can play in single mode or battle mode. In single mode you can choose from three different types of play: dungeon (a journey through the castle dungeon), speed (a time tested game), and survival (the ultimate form of play even more difficult than speed). In battle mode you can use Game Center or Bluetooth to defeat other players as well as earn status and skill points for your player. Both modes are a lot of fun and give you a chance for varied gameplay so the game does not get boring.
Match-3 games are very popular in the App Store and there are so many to choose from. Dungeon Block is one of my favorites, but there are a few others I also enjoy. Witch Wars is a typical match-3 game but the graphics and battle mode make it a great game to play over and over again. WarGames is a match-3 game that is based on the 1980s movie of the same name. The creators of this game tweaked the classic match-3 style to make the game just different enough to be interesting. If you like Dungeon Block, you should check these out too.
Dungeon Block: Girl Rescues Knight is a great app and it's free, so the price can't be beat. This strategy and graphic rich game is definitely worth the download.
Mentioned apps
Free
Dungeon Block: Girl Rescues Knight!
gameday Inc.
Free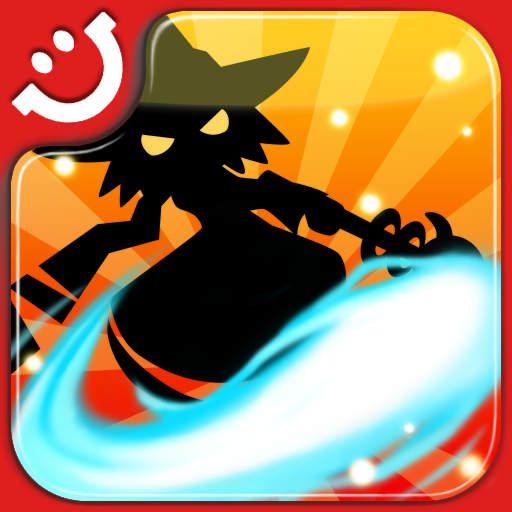 Witch Wars
Com2uS Inc.
$0.99
WarGames: WOPR
Be-Rad Entertainment LLC
Related articles