July 30, 2012
Less than three weeks after its debut, sales of
Amazing Alex
have been anything but astounding. Rovio's new iOS franchise has dropped to No. 10 in the App Store and is only No. 99 on Apple's list of top-grossing apps. This news appears to follow a pattern repeated by other developers who have struggled with new titles after releasing a popular app, according to
BGR
. Launched July 12, Amazing Alex was supposed to be Rovio's next
Angry Birds
. Instead, the game looks like it will fall out of the App Store top 10 in a matter of weeks. The first Angry Birds title stayed in the top 10 for two years. Other second franchise flops have included Halfbrick Studio's
Jetpack Joyride
, which followed the popular
Fruit Ninja
, and a number of games from Lima Sky, which released the popular
Doodle Jump
in 2010. As BGR suggests:
It's really, really hard to launch a new app franchise. Strong vendors like Halfbrick and Rovio have the muscle to grab the spotlight for a moment and give a new title a flying start. But even though the mobile app market has granted remarkable longevity for many 2010 hits, it also has the tendency to clip the wings of strongly promoted series that lack the ephemeral essence of instant addiction.
Because of this, developers keep going back to the tried-and-true titles that made them successful in the first place. For example, after Angry Birds, Rovio released three additional Angry Birds titles before debuting Amazing Alex, including their latest,
Angry Birds Space
. Halfbrick Studios, for their part, released
Fruit Ninja: Puss in Boots
 while Lima Sky introduced
Doodle Jump Christmas Special
. Personally, I'm convinced customers couldn't care less who develops gaming apps for iOS. Rather, they look for the best new games available regardless of developer. Besides, as the number of games in the App Store grows, the more difficult it becomes for developers to get it right a second time. In other words, Rovio's success with Angry Birds might have been reason enough for many to download Amazing Alex initially, but it wasn't enough for the game to remain popular in the App Store despite
mostly positive reviews
. It will be interesting to see where Rovio goes from here. Most likely, instead of releasing Amazing Alex: Part Two, don't be surprised if Rovio debuts Angry Birds: Center of the World this year or next.
Amazing Alex
 and
Amazing Alex HD
are available in the App Store. What are your favorite iOS games right now?
Mentioned apps
$0.99
Amazing Alex
Rovio Entertainment Ltd
$2.99
Amazing Alex HD
Rovio Entertainment Ltd
$0.99
Angry Birds
Clickgamer.com
Free
Jetpack Joyride
Halfbrick Studios
$0.99
Fruit Ninja
Halfbrick Studios
$0.99
Fruit Ninja: Puss in Boots
Halfbrick Studios
$0.99
Angry Birds Space
Rovio Entertainment Ltd
$0.99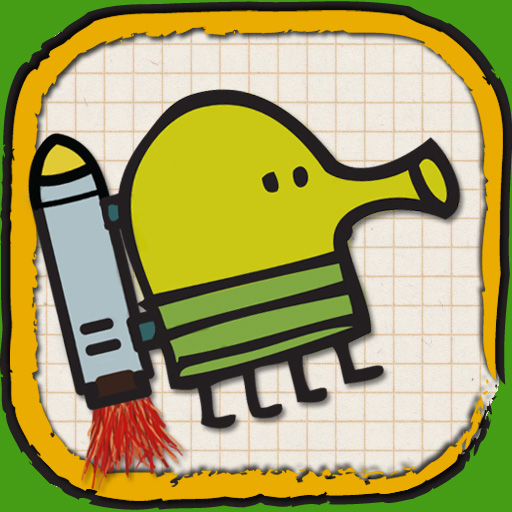 Doodle Jump
Lima Sky
$0.99
Doodle Jump Christmas Special
Lima Sky
Related articles