Connect
With
4
In
A
3D
Row
To
Win
A
Copy
July 23, 2012

4 IN A 3D ROW ($1.99) by NEONFIVE STUDIO takes the standard Connect 4 game and multiplies it by four.
The game takes place on a rotating wire frame with four planes stacked on top of each other. Swipe your finger to change the viewpoint from up or down and to turn it from side to side. Tapping one of the nodes places your marker on the spot.
You'll need to constantly change views in order to see where you can best place your markers, as well as what your opponent is up to. Use your markers offensively to go for a combination, or defensively to stop your opponent. Place four markers in a straight line across the different planes to win.
A tutorial will walk you through how to play in addition to how to watch out for possible combinations (of which there are a few).
You can connect with your Game Center account, though a Worldwide login will give you access to the ranking system. You can create an account for free, if you're so inclined.
Multiplayer is available as well. You can even create a private room by requiring a password to enter.
I think going completely with Game Center for handling multiplayer and tracking leaderboards would work better for making this game easier to connect with others. This is especially so for those who don't feel like creating a Worldwide account.
Giving a classic board game a 3-D treatment isn't new, as seen by games such as Chess Galaxy and also Tic Tac Toe Twist. I will say that this game definitely requires a higher level of strategy and spatial awareness than the classic.
Those looking for a more challenging version of Connect 4 will enjoy this new take on it. If that is the case, then you'll be happy to know that there is a chance to win it!
GIVEAWAY: We have six codes for 4 In A 3D Row to giveaway to readers! Simply leave a comment on this post by Tuesday July 24, at 4 p.m. EDT. We'll pick the winners randomly. Good luck!
Mentioned apps
$0.99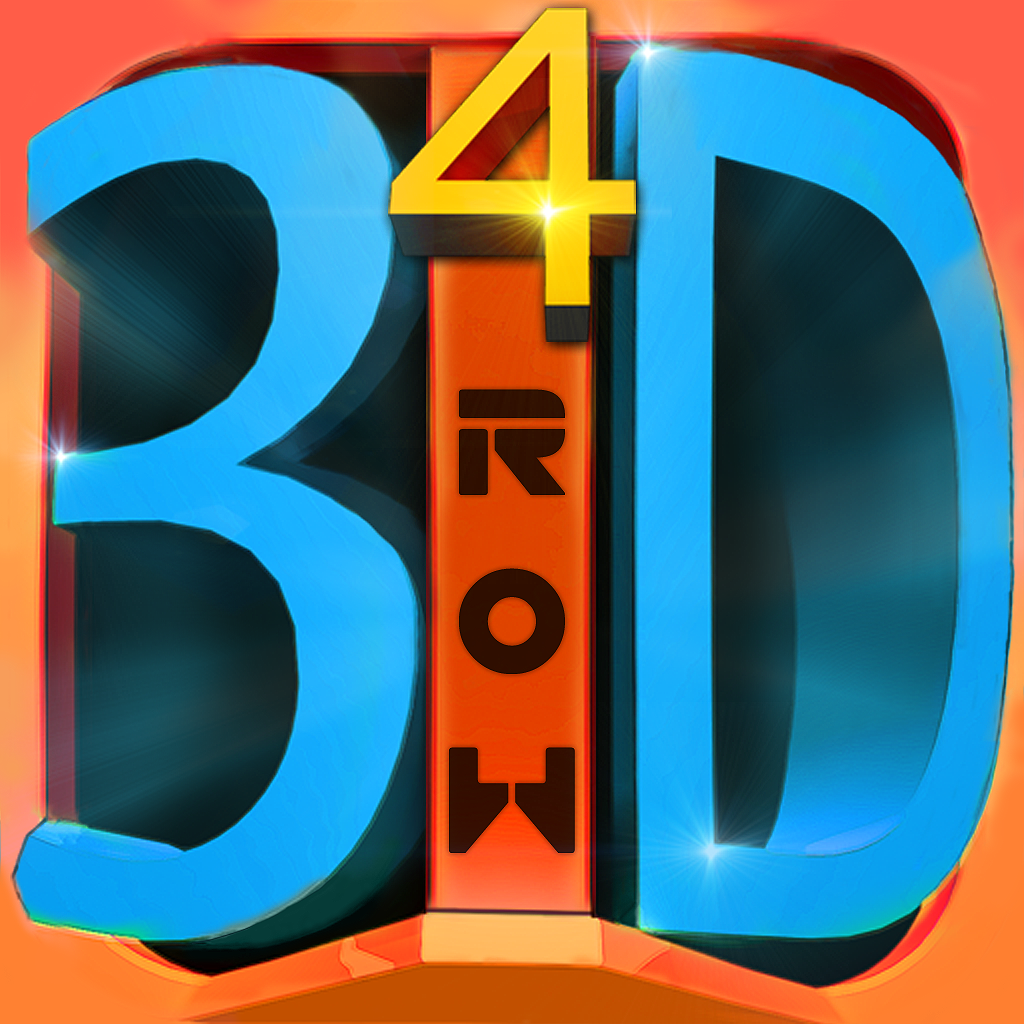 4 IN A 3D ROW
NEONFIVE STUDIO
$0.99
CONNECT 4
Electronic Arts
Free
Chess Galaxy
yProduction