Can
You
Keep
Your
Balance
With
These
Bucketz?
July 26, 2012
Bucketz ($1.99) by Picnic Hippo Studios is another physics-based game, such as Cut the Rope or Angry Birds, except this time you're dealing with the magic of balance.
When you launch the game, you'll be greeted with colorful and sharp graphics on your Retina iDevice. The game's soundtrack is pretty quirky as well, and adds to the fun atmosphere.
There is only a single-player story mode with Bucketz, but I promise you that it will be stimulating enough to keep you entertained for a while. There are five different chapters, and each have plenty of levels to go through. You'll be able to see how many stars (max of three) you have earned on each as well, so you can always go back and try to beat your previous best.
Throughout the game, you will encounter nine different bucket characters, each with a unique personality and look to them. These buckets will be atop a flat surface that is carefully balanced on a pillar. Objects will come flying in from all directions, and you just have to tap and drag them to stuff them into a bucket to earn points. While you stuff the buckets, make sure to keep an eye on the state of balance on both sides — if it is too uneven, the buckets will fall off and it will be game over. There are checkpoints about halfway through the level, so you can get an idea of how long the level will be.
Logically, you will want to make sure that you stuff the items into the appropriate bucket — a heavy item, such as a bowling ball, do best in large buckets, while lighter objects like small fruits, should go in a smaller bucket. Be careful not to put bigger items on smaller buckets either, since they will be crushed and unable to be used momentarily. There is no penalty for missing objects (like in Fruit Ninja), but it hurts your score if you collect less. The more points you earn, the more stars you get.
Of course, the game would be too elementary if it was just a matter of dragging items into buckets, right? There are power-ups, such as stopwatches, that will slow down time and make it easier for you to collect and drag items to the buckets, or even the yin-yang, which will restore all balance. But there are power-downs as well, like the smoke grenades that affect your visibility and the bombs that explode and end the game. Oh, and be careful with the annoying minions that will try and stop you. As you make progress in the game, you will be introduced to new elements one at a time, so it's gradual advancement.
Each chapter will also feature a boss fight at the end, which adds another layer of difficulty. You will have to tap away at the boss's health while stuffing and balancing your buckets, and avoiding dangers. I welcome the challenge though, because a game isn't much fun if it's extremely easy.
At the end of each level, you will be given a "bonus round," where coins of different value fly across the screen — watch out for skull coins, which take away your total money. Tap to collect them and use this currency in the shop for upgrades. Each upgrade will have three levels to it, so it can become even more useful during games. More items get unlocked as you complete levels and defeat bosses.
There is Game Center integration for leaderboards and achievements, which add to the replay value of Bucketz. Also, each level gets voiced-out introductions, but you can turn these off in the Options menu.
Bucketz is one of my favorite little casual titles this week because while it's cute and fun, it features some challenging gameplay. In the hectic rush of getting items in buckets, you may accidentally tap on smoke grenades, which can be a fatal move.
I had struggled with a few of the levels in the first chapter due to rapid tapping (darn those pesky bombs!) but eventually made my way through with more strategic moves. I think it's great when a game has levels that may take a few tries to complete, because you aren't able to rush through it and be bored.
If you're looking for a great casual game to pick up this week, then make it Bucketz.
Mentioned apps
$1.99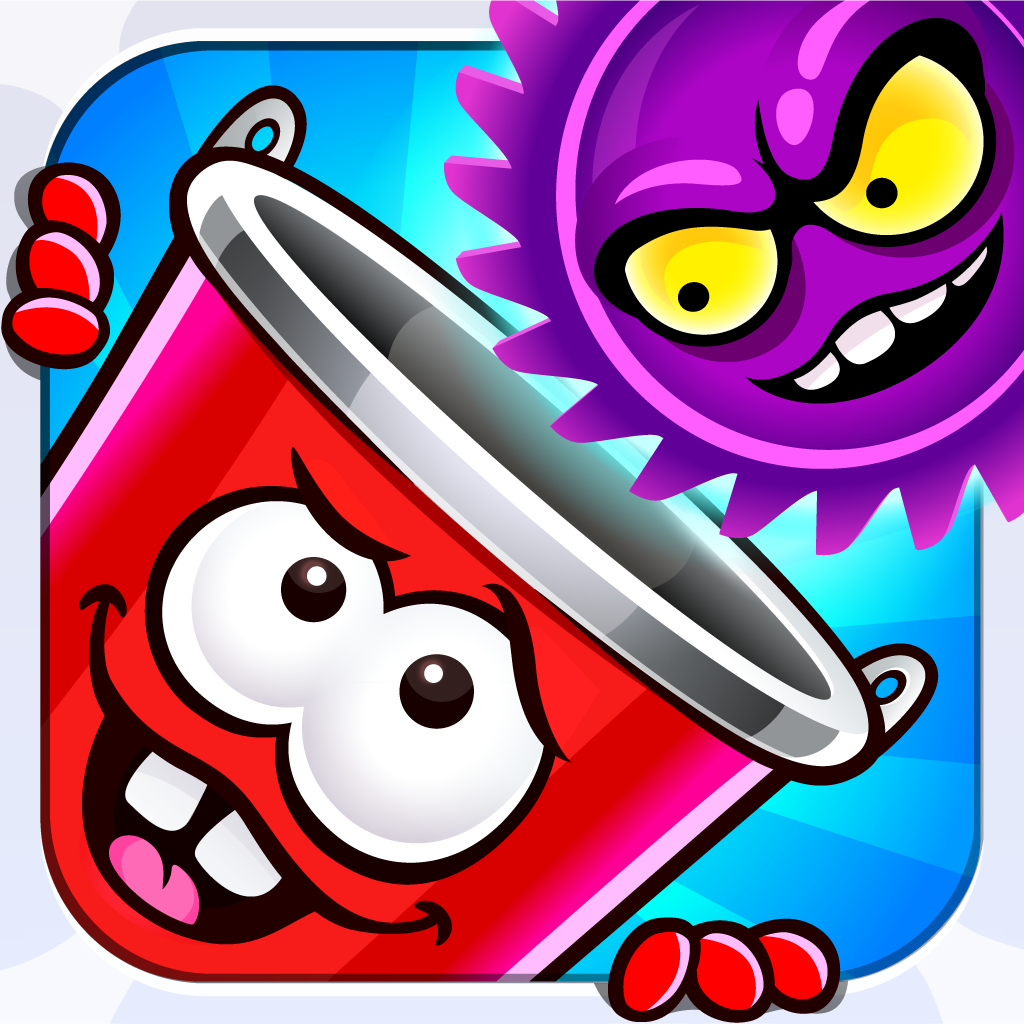 Bucketz
Picnic Hippo Studios
$0.99
Fruit Ninja
Halfbrick Studios
$0.99
Cut the Rope
Chillingo Ltd
$0.99
Angry Birds
Clickgamer.com
Related articles