You
Can
Give
Hints,
But
You
Can't
Say
That
July 18, 2012
CantSayThat ($2.99) by Fugazo, Inc. is a multiplayer social game that is similar to the late '80s board game Taboo, only you don't need another team to join the fun. The game itself acts as the "censor."
Social games can be a lot of fun, especially if you are able to compete against a random player. You don't feel as bad when you clobber them and you don't resent them if they annihilate you. In this game, you don't have to draw anything or take pictures to get your message across, but you also can't use certain words when giving hints.
For those who remember the game Taboo, this has very similar rules. One person knows the word and gives hints to his teammate. There are certain words that can't be used that are "forbidden." For example, if the word is "skydiving" the person giving the hint can't use the words, "fall," "plane," "parachute," or "fly."
Players choose from three different words. Each one has an increased difficulty level based on how hard it is to guess without proper hints. For example, the three words to choose from might be, "deli," "earrings," and "apostle." If you use deli, it will be easier for your partner to guess, but you will only win one coin. If you use apostle, you will win three coins if your partner guesses correctly, but it will be harder to give hints that will help him.
Coins can be used to buy power ups that will help you guess words. Players start with 10 hint power ups (see one forbidden word), 10 category power ups (see what the theme of the word is), and 10 "?" power ups (single letter revealed) for free. You can buy more individually or in packs from the store.
You can also spend your coins on additional word packs. You can pick from categories like "World History," or "Celebrities," or you can spend the big bucks on 500 additional words.
The premium version comes with 500 free coins and no advertisements. There is also a free version, but you don't get any coins. You actually get a better deal with the free version because you can buy a 200-coin pack for) $0.99 plus a 450-coin pack for $1.99, which generates 150 more coins than the paid version. However, you still have to contend with the ads in the free version.
This game is a lot of fun. If your partner takes it seriously, you can really get a good game going. Unfortunately, I came across a couple of random players whose hints were garbled letters. I promptly deleted my games against them. If you don't mind the advertisements, I recommend picking up the free version of this game and buying the extra coins for a better deal.
Mentioned apps
$2.99
Can't Say That!
Fugazo, Inc.
Free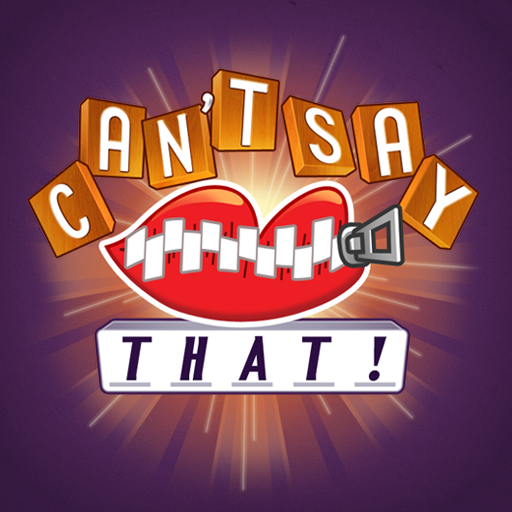 Can't Say That! Free
Fugazo, Inc.
Related articles