Location-Based
Reminders
Are
Done
Right
With
Checkmark
July 17, 2012
Checkmark ($0.99) by Snowman makes having location-based reminders easier than ever.
Even though Apple released Reminders, there is certainly no shortage of to-do apps in the App Store. While Apple's home-baked apps may be great for some people, it isn't one-size-fits-all. That's why there are apps like Cheddar, Clear, and even power-house GTD apps such as OmniFocus.
While Reminders supports geofencing, it takes more work than it should. You also can't get specific locations to show on the main screen of the app, since the app revolves around lists, not places. You can only add a locale when you create or edit an item, and even then, it only uses your current position, or you can manually enter one in at a time. Of course, things may be easier if you have an iPhone 4S with Siri to do everything for you.
But as a whole, I don't believe Reminders is the cleanest way of setting up some reminders for when you arrive or leave a specific place. Fortunately, Checkmark solves that problem with just three taps. If you find yourself frequently setting up location-based reminders and don't want the complexity of OmniFocus, then this app may be a perfect fit for you.
The main screen of Checkmark is "Where" and you'll be surprised at how much the grid interface just makes sense. To add a new geofence, tap on the "New Location" button at the top right corner. It will then bring up three options: Add from Map, Add Your Current Position, and Import Location from Contacts. Once a site is set, you can pick how big the radius should be (in feet), ranging from 100 to 1600 feet. The radius range determines when the app should alert of you of reminders when you arrive or depart.
When you have all of the details picked, give your place a name and customize it with an icon. This is especially useful, because if you have multiple locations set up, you can tell them apart by the icon. Currently, there are only 27 icons (nine icons on three pages), but maybe more can be added later.
Once you have a few spots, you may want to rearrange them into an order that makes sense to you. This is possible by entering "jiggle mode," which is tap-and-hold until the icons wiggle, and then move them around or delete them with the "x" button. If the grid format isn't your thing, you can even switch to a list view. This view will show all of your current environments, with any active tasks appearing underneath the location name.
Adding a new geofence reminder can be done in two ways: being in your selected location, or in the location list view, and tapping on "+". Optionally, you can even double-tap an icon in grid view. Give your task a title, an optional note, and then select whether you want to be reminded when you arrive or depart the selected location.
Another magical thing about Checkmark is the ability to add a timer to your task — this way, the reminder won't pop up immediately, but after a brief delay. The timer can be set it for five minutes to an hour after your arrival or departure.
Of course, what if you have tasks that don't need to be attached to a certain location? Checkmark also features a "When" list, so you can create tasks that just have a due date and time. In the list perspectives for both Where and When, you can view items by what you currently have, or by what has already been done and archived.
Settings will be in Settings.app, and you can choose the units for distance, and accuracy (between Best and Normal). The toggle for reminders, sound alerts, text alerts, and badge count will be found there as well.
I've been using the app for about two weeks now, and I have been pleasantly surprised with the results. The interface for the app is just downright beautiful, and I love how minimalistic it is. Despite the straightforwardness, Checkmark packs many useful features, and I don't believe that any other app has done location-based reminders as well as Checkmark has.
Mentioned apps
$2.99
Checkmark
Snowman
Free
Cheddar
Sam Soffes
$2.99
Clear
Realmac Software
$19.99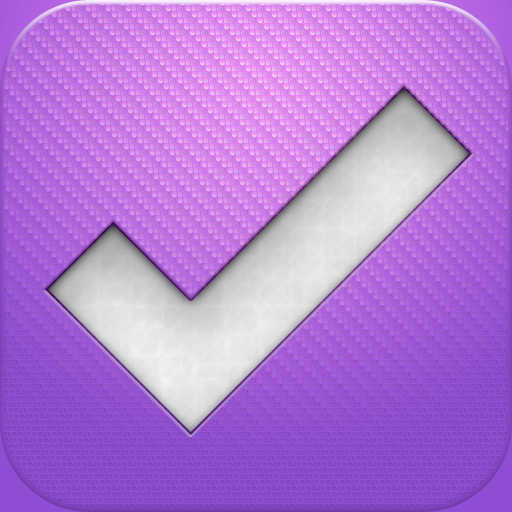 OmniFocus for iPhone
The Omni Group
Related articles