Where
Do
Balloons
Go?
Provides
Unique,
Interactive
Experience
July 14, 2012
Auryn HD - Where Do Balloons Go? An Uplifting Mystery ($5.99) by Auryn Inc. converts Jamie Lee Curtis' best-selling children's story "Where Do the Balloons Go?" into an app.
We all know balloons will fly away the moment they can (especially if Amazing Alex makes a rig to do it). But then, what happens to those wayward balloons? Do they write to say how they're doing? Do they tango with airplanes, or cha-cha with birds? This "uplifting mystery" aims to find out.
Curtis starts the app by explaining in a movie how to navigate it and use some of the special features (of which there are many). She also reveals the incident that inspired her to write the story.
Once the movie finishes, you're ready to explore the app. You can either read the story or create your own story with the balloon theatre.
Every page within the story features an interactive surprise. Some notable elements include making balloon animals, recording your voice to do open-mic night at the "Coffee and Helium House," and conducting a 150 balloon dance.
Curtis mentions that her favorite element is a fan located throughout the story in the screen's upper-left corner. Drag it across the screen to blow the balloons in different directions.
The balloon theatre first starts you off "backstage," where you create your balloon characters. Dress them up with glasses, crazy hair, and elaborate hats. You can even use your iPad's camera to make a balloon with your face on it.
Once your cast of balloons is ready, you take them front and center to the stage. Here you can record the balloons moving, as well as adding your voice. Save the scene and play it back whenever you want.
In the first installment of AppAdvice Jr. I discussed how book apps need to have the interactive content enhance the story. This app certainly meets that requirement.
All of this app's interactive features create the experience of playing with balloons, which serve the story's investigative nature. Children will definitely enjoy playing with these wandering virtual balloons (which is much better than losing a real balloon).
Mentioned apps
$5.99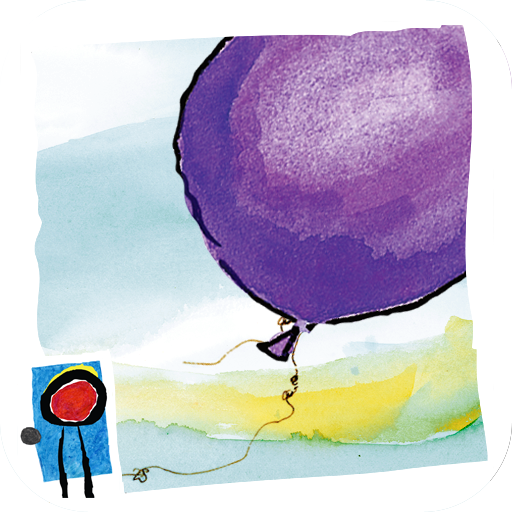 Auryn HD - Where Do Balloons Go? An Uplifting Mystery
Auryn Inc.
Related articles