App
Giveaway:
Make
Your
Way
Through
Challenging
Levels
in
Golden
Ninja
Pro
August 27, 2012
Golden Ninja Pro is a simple but entertaining projectile-based physics game where the goal is to hurl your ninja at stars scattered throughout each level. This game uses easy touch gestures, where drawing back on the ninja and releasing him will send him flying into the air. Aiming is done at the same time as launching, and if you've played a game like Angry Birds, you will be immediately familiar with the concept. Your score is based on the number of stars you collect and how quickly you're able to grab them, so you'll want to be as speedy as possible. There are fun additions to the typical projectile gameplay like sticky, climbable grass and walls that you can glide on.
There's a guide that shows you where your ninja will land, which keeps this game from being difficult, though some maneuvers, such as jumping while gliding, are tough to complete. If you get stuck on a level, you're able to skip to the next one. Because of features like this, Golden Ninja Pro is a great game for adults and kids alike. You can try the
lite version of Golden Ninja for free
, but with the
$1.99 Pro version
, you'll have access to 3 unique worlds, 125 levels, and leaderboards. We've teamed up with the developer to offer six lucky AppAdvice readers a free copy of Golden Ninja Pro for the iPhone or Golden Ninja Pro HD for the iPad. Want to win? Simply download the
free version of Golden Ninja
and leave a comment on this post telling us what you like about the game. We have three copies of each version to give away. Your comment will be your entry into the contest, which ends on Friday, August 31 at 4 p.m. PDT. Make sure you indicate which version you'd like to win - iPad or iPhone, and make sure your account has an email address attached so we can get in touch. Good luck! [gallery]
Mentioned apps
$1.99
Golden Ninja Pro
Ola Games
Free
Golden Ninja!
Ola Games
Free
Golden Ninja HD
Ola Games
$1.99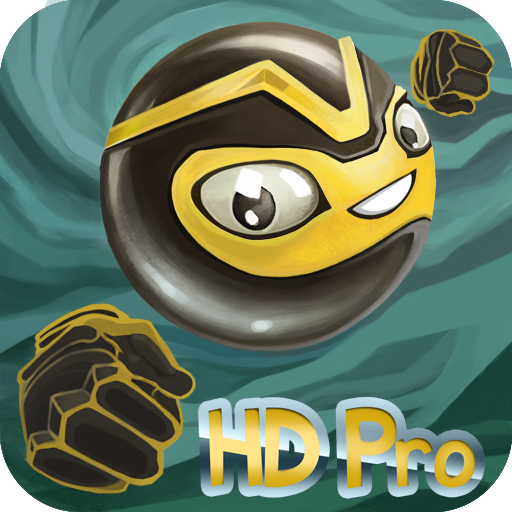 Golden Ninja HD Pro
Ola Games
Related articles