Can
Showy
Help
You
Keep
Track
Of
What
To
Watch
On
TV?
August 29, 2012
Showy ($0.99) by JIzqApps is a gorgeous way to keep track of your favorite TV shows with your iPhone. As they say, "grab a seat and get comfortable, because the show is about to start."
I love my television shows, but it is definitely hard to keep track of them all when you follow so many series. But fortunately, that's when our handy dandy iPhones come into play, and I couldn't be more thankful. Now, personally, I have been using iTV Shows 2 for quite a while for keeping tabs on my favorite shows, but I couldn't pass up an opportunity to try out the beautiful interface that is found in Showy.
The main screen of Showy will be My Shows, but if you're using it for the first time, you will have to start adding some shows here to start with. To access the Search, just swipe to the right to reveal the side panel navigation, or tap on the menu button in the top left corner. The menu will have My Shows, Search, History, Trends, and Settings.
In Search, just type out the title of the program you're looking for, and then tap "search" on the keyboard. I was a bit disappointed that the app doesn't search in real-time like iTV Shows 2, but that's not a big deal. Showy will deliver matching results to you through its database, and you can select a show to get more information.
Viewing a program's details will give you bits of information like how many seasons it has, how long the show lasts, and the channel it's on. There's also a brief synopsis of the show, actors, and genre, along with a complete season and episode guide. As you add a title to your own watch list, you can even select how far you have seen of a series, which is pretty nice. In iTV Shows 2, you could only mark what you have seen once the show was added.
One of the cooler things about Showy is the fact that you can play the theme song for a show, that is, if it is available. Do you love the tune for "How I Met Your Mother," "The Big Bang Theory," "Game of Thrones," or even "Dexter?" Then you're in luck, as I could listen to all of these opening themes from Showy. However, it seems that it can only play up to 30 seconds or so, thus meaning longer themes like "Game of Thrones" and "Dexter" get cut off after that window. Other shows may have themes, but they may not be available in the app for whatever reason. You can even play multiple tunes at one time, which is cool but not practical.
When a show is in your My Shows list, you get to see the title and some cool artwork to go with it. If you marked which episodes you have seen, you can quickly see at a glance what the next episode you need to see is, and there's an option to mark it as watched. The History section will keep track of when you saw the last episode. The Trends section will give you a glimpse of what the top 10 shows are, dictated by the number of adds by Showy users.
The Settings in Showy are pretty sparse at the moment, with just an option for content language and Twitter. Currently, there is no way to get notifications before a new episode like you get with iTV Shows 2, and there is also no way to backup your data and access it on multiple devices. There also isn't any kind of Genius feature to help you discover shows — you will already have to know what you want to see with Showy.
Showy is definitely pretty, but it's missing a lot of the functionality that I love about iTV Shows 2. I think I will have to give Showy another chance in the future once notifications and a syncing solution are implemented.
Mentioned apps
$0.99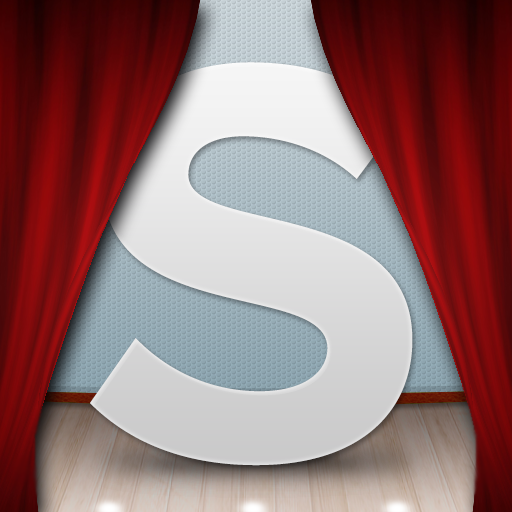 Showy
JIzqApps
$2.99
iTV Shows 2
iSnoop.fr
Related articles