Don't
Miss
Your
Chance
To
Win
Draw
Breaker
And
Break
Some
Blocky
Minions
August 9, 2012
Draw Breaker ($0.99) by Elevate Entertainment reinvents how Breakout games should be played on iOS. Rather than just having your ball and paddle, Draw Breaker has you thinking differently with your (hopefully) cat-like reflexes.
It seems that brick breaker games are making a comeback, and it's not such a bad thing. It's classic, simple gameplay that requires skill to get any headway. Despite having a tried and true formula, it is the same thing in different iterations, and the gameplay isn't exactly suited for touch screens. That all changes with Draw Breaker.
Meet Professor Blockowski. He is on a mission of turning the world square, and he has the help of his block minions! To prevent him from succeeding, you are going to have to act fast.
The game is split into five "episodes," and you must clear each before moving on to the next one. The fifth episode is unlocked by "liking" them on Facebook, unfortunately.
These episodes will contain nine rounds of block clearing action, and you start out with 10 lives. While I see why they did it this way, I kind of wish that the rounds were levels instead, because if you lose all of your lives and choose to continue, you have to start over from the beginning of the episode. I found it frustrating to be so close to finishing an episode, then losing and finding myself back at square one (see what I did there?).
So what makes Draw Breaker so different from other games of this genre? Rather than just moving a paddle left and right on the bottom of the screen, you draw the platform with your finger. This makes the game extremely touch screen friendly, and it just feels natural. You can draw the platform anywhere on the screen, and at any angle. With this, you're able to get shots that would be impossible in other Breakout games. You can even do last minute saves.
Throughout Draw Breaker, you will encounter 16 different types of blocks. Each one is unique and does something different. You'll have the nothing-special green block, which takes only one hit to clear. Then you'll have the complicated ones, such as the Splitter, which splits up into three separate blocks once hit, or The Mouth, which will eat up the ball and then spit it back out. There are even blocks that have armor and can only be cleared by hitting it from the sides or on top. Having every block do something different keeps things interesting and challenging as you progress through the game.
Each round will have an advancement meter at the top, and features several waves of blocks. If you manage to clear the screen before the next wave comes in, you'll go into the "Fever Mode." This will set the ball on fire and a single hit can clear out any block (even ones that require multiple hits) and any that are adjacent to it. Make sure to use it effectively, as it will only last for a few seconds. There are other power-ups to collect in the game as well, such as multi-balls, bomb balls, acid balls, double points, and more.
If you manage to clear consecutive blocks rather swiftly, you will earn a multiplier and boost your score. Extra lives can be earned if you do well enough, but once all of your lives are gone, it will be game over. You lose a life if a block falls beneath the line.
Currently, the game only has the Story Mode with the five episodes. "Endless" is not selectable and it says, "coming soon." I eagerly await the addition of Endless mode, because while I am currently in love with the game, I would like to just play without having to start over each time I am out of lives.
Draw Breaker combines a refreshing new outlook, challenging and strategic gameplay, gorgeous visuals, and quirky music into one complete package. Game Center is integrated for leaderboards and there are plenty of achievements to obtain. You can even choose from 12 languages to play the game in, which is pretty neat.
If you're a fan of the block breaker genre, but want something completely new, then Draw Breaker is the game for you. My only complaint is the fact that there are two separate versions for the iPhone ($0.99) and iPad ($1.99), when they are essentially the same thing.
GIVEAWAY: Fortunately, if you're interested in giving Draw Breaker a try, I have an extra set of codes to give away to two AppAdvice readers (one for iPhone and one for iPad). For your chance of winning a copy, simply leave a comment on this post (make sure to use a valid email so that I may contact the winners) with which version you would like to win. I will pick the winners at random on Friday, Aug. 10 at 10 p.m. PDT. Good luck!
Mentioned apps
$0.99
Draw Breaker
Elevate Entertainment
$1.99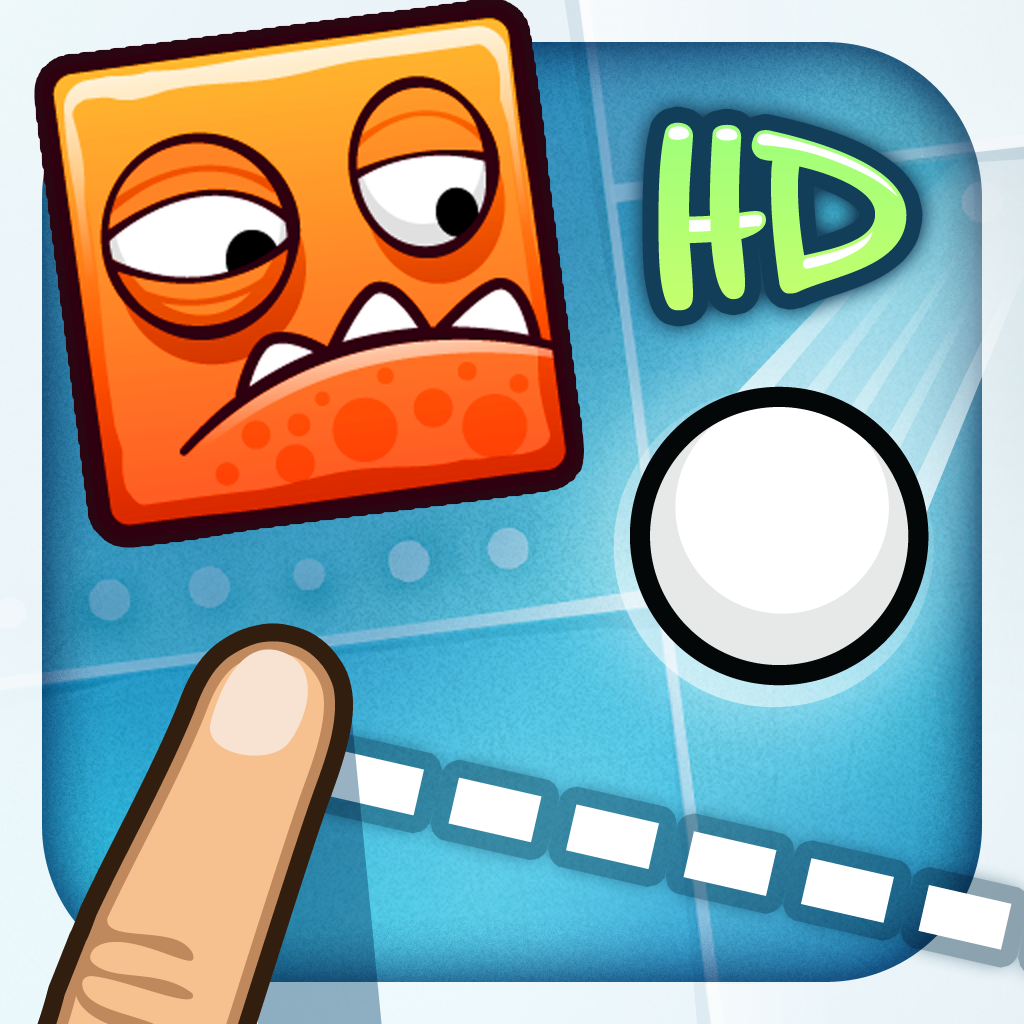 Draw Breaker HD
Elevate Entertainment
Free
Breakout®: Boost
Atari
Related articles