TV
Guide
Isn't
For
Your
Grandmother
Anymore
August 23, 2012
For those of a certain age, the arrival of TV Guide magazine each week was a reason to celebrate. After all, for much of the second half of the last century, the weekly publication was the only way to find out what shows were coming on the tube the next week. Today, however, most of us have abandoned the paper version of TV Guide. Instead, we've grown accustomed to using our DVR's onscreen guide to schedule our television viewing, or one of the many television-centric apps available for iOS. One of those just happens to be the
TV Guide Mobile
app, which just receiving a significant update. In fact, TV Guide Online version 3.0 is so impressive, you may want to ditch those other apps forever. Originally released for iOS in 2009, the universal TV Guide Mobile app has finally come into the 21
st
century with its latest update. As such, it has truly become your one-stop TV companion for watching television anytime, and anywhere. Unlike other television apps, TV Guide understands that some of our viewing today happens using on demand services. As such, the app doesn't just list the shows that are upcoming, but also those that are available to you through on demand, and streaming services. As Christy Tanner, the general manager of
TVGuide.com
recently told AppAdvice, the updated app grew out of feedback from many of their 1.5 million active users. Many of these comments, we were told, were unhappy ones. Some customers, for example, said that most of the apps available today, including TV Guide Mobile, didn't take into account the "different prisms" available for television viewing. As Tanner explained, through six to eight months of development, they have attempted through the new TV Guide Online app to make watching television "simple again." And they certainly have.
The basics
Using the TV Guide Mobile app, users can now enjoy a super-personalized guide thanks to the use of a WatchList. Here, you can organize your favorite shows, sports teams, movies, and actors, and find where you can watch them. This can include on TV, on demand, streaming, and DVD. Additionally, the app is fully integrated into some of the best streaming apps available for iOS users. These include
ABC
,
ABC Family
,
CW
,
Hulu Plus
,
HBO Go
,
MAX Go
,
Crackle
, and, of course, iTunes. The result is a terrific new way to watch entertainment now, anywhere, and anytime.
It's all here
TV Guide Mobile version 3.0 includes the following sections: Listings, Watchlist, New Tonight, and Videos. Under
Listings
, you'll see what amounts to your traditional television guide, except on steroids. Here, you can see which shows are coming up in your local area. See something you like? Click on the show in the grid and you'll gain valuable information about the episode, including its original airdate, channel, and a summary. You can also use these pages to tell others what you are watching (or will be watching). As such, the app is fully integrated with Facebook, Twitter, and Yahoo! You can also alert friends to your viewing habits via email, and/or add the show to your WatchList. Speaking of
WatchList
, this has fast become my favorite new feature. Here, you'll see an up-to-date listing of those shows you find most appealing. Better still, the list includes links to where you can find the show on TV, streaming, on demand, or on DVD. For example, one of my favorite shows is "The Big Bang Theory." The TV Guide Online app says that the CBS comedy is being offered on television 68 times in my area in the coming days. It is also available 102 times through streaming outlets. I also see that full seasons of the show are available through Netflix on DVD. Want to watch an episode? Just click on it, where applicable. Under
New Tonight
, you'll see a list of shows that are debuting in prime time. These can be filtered by All Shows, your WatchList, and by shows that are Trending. Finally,
Videos
offers access to content available for viewing right now. These shows are arranged by a number of different categories that change depending on the day. These include Celebrity Watchlists, Classic TV, and more. Other new features include:
Exclusive content: The best in breaking news, features, videos and photos, curated by TV Guide's editors
One account: TVGuide.com users can enjoy the convenience of one linked account forTVGuide.com and TV Guide for iPhone, iPad and iPod touch. Set up individual accounts for every member of your family.
Our verdict
The updated TV Guide Mobile app is impressive and comes highly recommended. Not only does it make TV viewing much more personal, but it is also easy to use. So forget about your parents' TV Guide and leave the magazine collecting to
George Costanza's dad
; the TV Guide Mobile app is now
your
television companion for today, and into the future.
Download it
in the App Store.
Mentioned apps
Free
TV Guide Mobile
TV Guide
Free
ABC Player
ABC Digital
Free
ABC Family
ABC Family
Free
Hulu Plus
Hulu, LLC
Free
HBO GO
Home Box Office, Inc.
Free
MAX GO
Home Box Office, Inc.
Free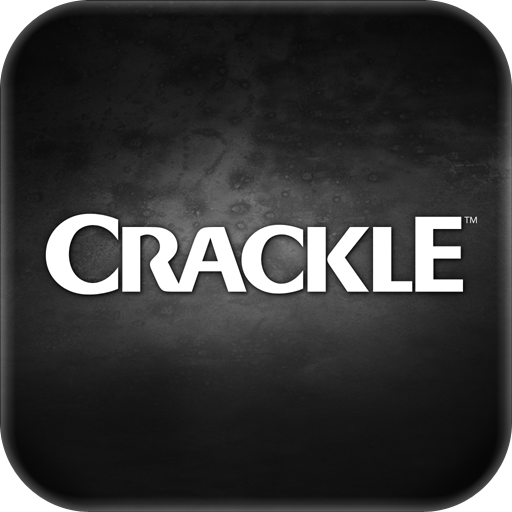 Crackle - Movies & TV
Crackle, Inc.
Related articles