The
App
Discovery
Revolution
Begins:
Meet
AppsGoneFree
2.0,
With
AppBump
September 5, 2012
As many of you know,
AppsGoneFree 2.0
is just around the corner. We have been working non-stop to make an awesome universal app (that's right, it's now on the iPad too!) and adding international support as well. But during the development process, based on your feedback, we started working on a radical, new idea called
AppBump
, and now it's easily the single most badass feature of AppsGoneFree — and the next big thing in app discovery.
What the hell is an AppBump?
you may ask. All right, kids. It's
story time
. http://youtu.be/uMo1xV4dy6M
How AppBump Was Born
In AppsGoneFree, we have a button which allows users to send us tips for hot apps on sale, or apps that have gone free. Instead of the intended use we had planned for this tip line, people kept emailing us asking us to make X app free. Initially we thought this was funny, as we had no power over the price of other apps. Then we thought — wait a minute. What if we did have that kind of power? What if we could create deals for our community where top notch apps go free just for you guys? So, when you load AppsGoneFree, instead of just seeing the best of what happened to go free that day, you just see the best. Period. This is where the idea of AppBump was born. We wanted to have even better free apps for our community to download each day. So far, we have been at the mercy of what deals happen to come along. But we were thinking bigger; our dream was to create the deals.
How Do We Get Apps To Go Free?
App discovery is a huge problem. An app's future relies on marketing tactics, funds, branding, and really just a whole lot of luck. There are a lot of older apps that are still great, and still being maintained, but because they are no longer the flavor of the week (i.e., 
Quotebook
), people have forgotten about them. We want to help these apps get rediscovered. And then there are other apps that may not have had a big marketing budget or weren't fortunate enough to get featured by Apple (i.e., 
Guardian Saga
). Some developers spend a lot of time, energy, and money creating a great app, but never quite get the recognition they deserve. So what we will do, is make a deal with the developers: if their app goes free, we'll highlight the app for our entire AppsGoneFree community — a community of a million app enthusiasts, worldwide.
Bump Those Apps
But we don't want to just give this power to any random app that is willing to go free; we want to be sure that it is an awesome app. So that's where AppBump comes in: If a developer tells us they want a million people to try their app, give them feedback, and tell their friends, we say our community has to prove to us that that app is worthy. How does an app become worthy of such attention? It's all up to you guys! The more bumps an app receives, the more attention it's getting and the more users who are vouching for it. You see, a bumped app is a promise. It's a promise that it's a great app that our community guaranteed to be worth your time. So you'll
want
to download every single bumped app because it's guaranteed to be awesome. In turn, we will be delivering on our promise to the developer that our community of a million users will give them exposure. But for AppBump to really work, we need to choose the best apps — some of which may be overlooked.
Your Mission, Should You Choose To Accept It …
So, how do you know which apps to pick? What are the apps that should instantly be turned into classics? We're opening it up to you. It's now up to you guys to bump every app that you think is amazing. But it only works if we act together. If we only have 10 bumps for one app, or nine bumps for another app, that's not enough for us to know that that app is awesome. So, if you try a great app that costs money, and not many people have been talking about it, bump it right away. Odds are, if it's a great app, everyone else will be bumping it too, and now we have an app we can talk to a developer about.
A Revolution For App Discovery
Can you imagine opening up every issue of AppsGoneFree, and knowing that you have absolutely amazing apps, that are normally paid, free just because we are part of this amazing community? The quality of apps you will be downloading is going to be so much better than what you currently see in AppsGoneFree — or any other deal site on the Web. And these aren't just random deals either, these bumped apps are promises. Promises by AppsGoneFree members, just like you, that these apps are amazing. And, to us, that is awesome. AppBump has the potential to be a revolutionary new way to share apps. It's the best form of app discovery, independent of money, marketing, and branding. Why? Because you're recommending apps to each other. The best apps get the attention they deserve and those best apps are picked by
all of you
.
We're Making Apps Viral
Welcome to the new and improved AppsGoneFree community. Collectively, you have the power to convince under-recognized apps to go free with AppBump. There is a gap in the relationship between developers and users. And we want to bridge that gap. Look for the new
AppsGoneFree
— with AppBump — in the App Store sometime next week!
Mentioned apps
$1.99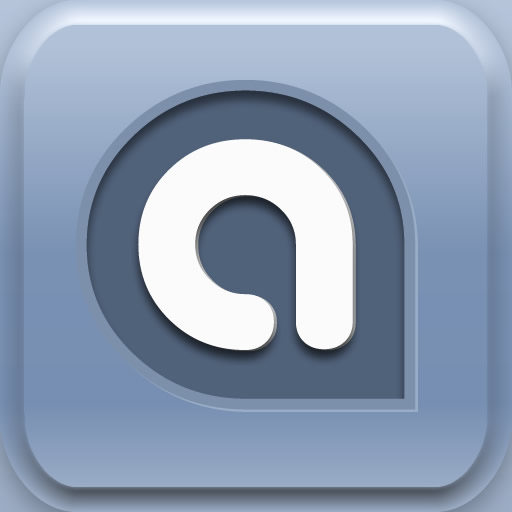 AppAdvice
AppAdvice.com
Free
AppsGoneFree
AppAdvice.com
$2.99
Quotebook — A Notebook for Quotes
Lickability
$1.99
Guardian Saga
9th Bit Games
Related articles