Tired
Of
AT&T?
Switch
To
T-Mobile
And
Save
Big
Bucks
September 10, 2012
T-Mobile has never officially carried the iPhone, and probably will be left out once again when Apple announces their new handset this week. Still, that hasn't stopped the fourth largest carrier in the U.S. from introducing their new "
unlimited and unlocked iPhone
" initiative, which just happens to begin this Wednesday, Sept. 12. On the day Apple announces the next iPhone, T-Mobile will begin offering new Value plans that separate the cost of wireless service from the purchase of a new phone. As a result, the company claims that they will save customers $50 per month versus what AT&T is offering. Best of all, T-Mobile is offering iPhone customers unlimited 4G data plans, which we reported
last month
. For the new plans, the company plans on charging customers between $20 and $30 extra on top of their existing voice and data plans. This translates into monthly costs of anywhere between $69.99 and $89.99 per line. T-Mobile is the only top-tier carrier that doesn't sell Apple's handset. However, nearly 1 million customers still use the iPhone on the company's network. Those customers, unfortunately, are forced to use data at slow 2G speeds. With the new plans, T-Mobile plans to allow iPhones to run at full speed. They state that their voice network reaches 96 percent of all Americans, and later this year:
… as we transform our network, introducing 4G (HSPA+) service in our iPhone-compatible spectrum, these unlocked iPhones will get a significant speed boost where these improvements are available.
Finally, T-Mobile offers something unique that may seal the deal for many AT&T customers. As 9to5Mac highlighted:
The best part might be the company behind the network. T-Mobile allows its customers to make and receive calls over Wi-Fi when there is no network on their smartphones. The iPhone is no exception. T-Mobile has the Bobsled app for iPhone for making calls. This is fantastic not only when in low -service areas but also when travelling abroad. T-Mobile will release other apps soon for things like live TV, account management and visual voicemail.
For those that have an unlocked AT&T iPhone or plan on purchasing one soon, this sounds like a good deal. We'll keep you updated. Note: Unlocked AT&T phones are the only ones that work on T-Mobile's network. Via:
9to5Mac 
Mentioned apps
Free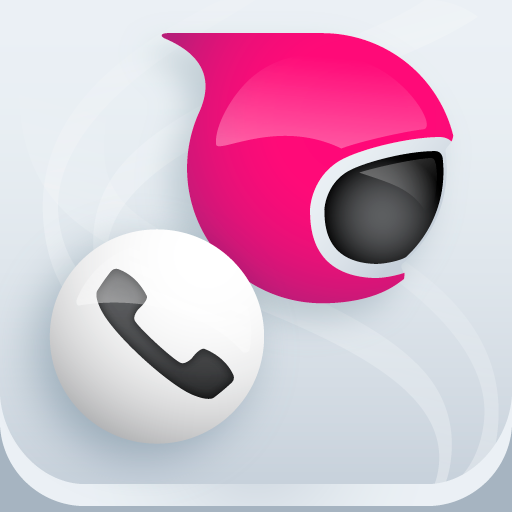 Bobsled Calling - unlimited free calling
T-Mobile USA
Related articles