Alt
Photo's
Design
And
Ease
Of
Use
Make
It
A
Winner
October 26, 2012
There are hundreds of photo editing apps available for iPhone. However, only of a few of these leave a positive lasting impression. One of those is 
Alt Photo
, which recently arrived in the App Store. Created by
Alien Skin Software
, the $0.99 app doesn't require a learning curve like other apps. Plus, Alt Photo's design is perhaps one of the most refreshing in recent memory. Whether for new photos or those already on your camera roll, Alt Photo offers a wide range of styles, with and without borders. These are accessible by selecting a photo and swiping left-and-right, or up-and-down to see how each affects a photo. You can also see previews with little thumbnails, which is perfect for those in a hurry. Alt Photo is very good at capturing effects from throughout the history of photography. In particular, I found the app's numerous black and white styles second to none. Obscure processes like Technicolor and Kodachrome are equally impressive. Full features include:
Full resolution images
Option to capture square photos (great for Instagram)
Share to multiple services at once: Instagram, Facebook, Twitter, Flickr, and E-mail
Choose the frame or turn it off
Browse effects quickly by swiping through big previews or little thumbnails
Very wide range of styles, including subtle looks and many black & white
Reload one of your 50 most recent photos and swap out the effect for a new one
According to Tom Welsh, creator of Alt Photo:
It's fun to give iPhone photographers cool results from our work on professional photography tools. We stripped away all the geeky controls and made complex effects easy to apply.
Overall, I am impressed with Alt Photo. Even as a version 1.0.0 release, the app is promising. My biggest complaint is that Alt Photo only reloads the 50 most recent photos from the camera roll. Hopefully, this limit is eliminated in a future release. Since this was first published, we heard back from Welsh regarding the 50 photos limit. He stated:
I think the confusion might be in the way we worded that in the feature list. Actually, you can load any photo from the camera roll. The last 50 refers to the ability to non-destructively edit your photos. We keep a copy of the original image when you take photos using Alt Photo, so we can automatically let you swap out an effect even after saving it to the camera roll. Most people don't notice this because it is seamless, but it lets you change your mind about an effect later on.
We appreciate the clarification. Knowing this makes the app even better! See also: 
Get The Most From Your iPhone's Camera With These Apps
, and 
CameraTweak Jailbreak Tweak Greatly Improves The Built-In Camera App
Alt Photo
is available in the App Store.
Mentioned apps
$0.99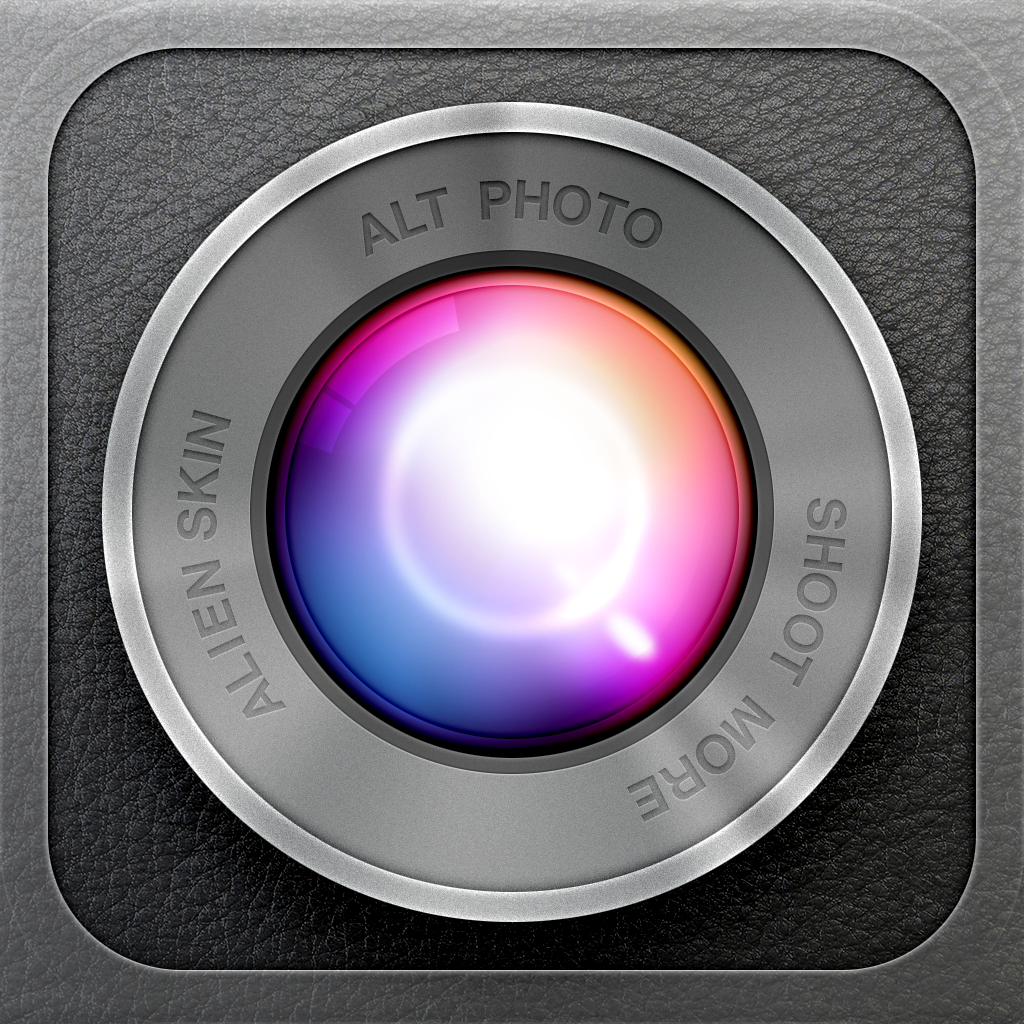 Alt Photo
Alien Skin Software