Captain
Cat
Pocket
Wants
All
The
Fish
And
You
Can
Help
Him
Get
Them
October 30, 2012
Captain Cat Pocket ($0.99) by Digital Tentacle S.L. is a casual puzzle game where a clever feline fisher overcomes serious obstacles in order to reel in his catch. We're giving away three copies of this fishy game to our lucky readers. Enter now for a chance to win.
Players control Captain Cat's fishing boat as he sets out to collect money, treasures, and fish. To grab the goods, drop anchor and maneuver the rope through tight crevasses to make it to the fish at the bottom.
To drop the anchor, tap the screen anywhere. Once in the water, the anchor will swing from side to side. When you tap and hold the screen again, the anchor will drop further. Aim the direction of the anchor so that it follows the path you want to take. Be careful not to run into rocks or you'll lose your catch.
Once the anchor hits the fish at the bottom, the rope automatically pulls upward and you are scored on how well you did. Players earn stars for collecting all of the coins, getting to the end with only a certain number of angle changes, and speed. There are 75 different puzzles and each level is harder than the previous one. In addition to difficult terrain, players must outsmart cat-eating eels, destination-changing portals, and more.
This is a fun and entertaining app for fans of casual gameplay. The controls are so simple that you could play this game with one hand tied behind your back and four fingers on your free hand broken. It is priced right at only $0.99. It does not support the iPhone 5's 4-inch screen. You can play it, but the images bleed to the outer edges where you can't see all of the information.
We have three copies of Captain Cat Pocket to give away. If you are using an iPhone 3GS, 4 or 4S, or a third or fourth-generation iPod touch, leave a comment below for a chance to win. The contest ends Thursday, Nov. 1 at 11:59 p.m. CDT.
Mentioned apps
$0.99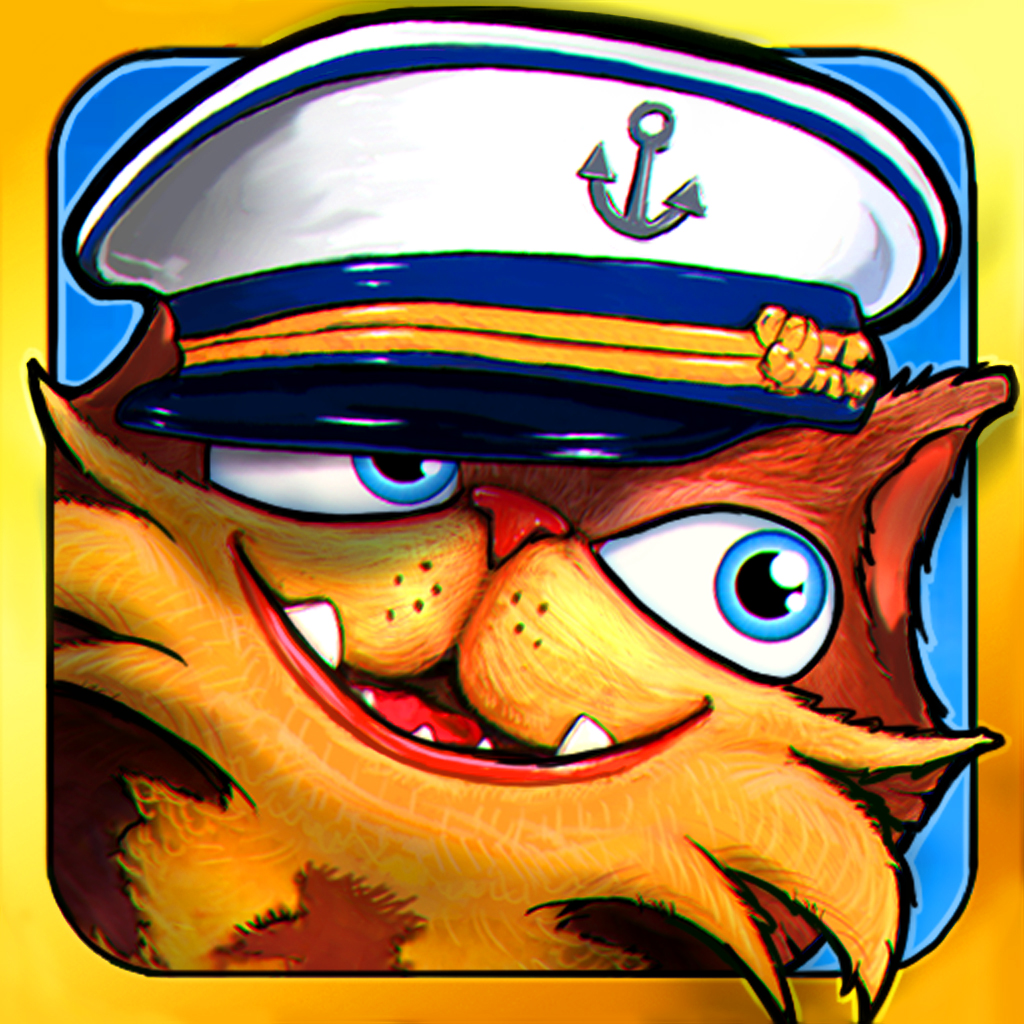 Captain Cat Pocket
Digital Tentacle S.L.
Related articles