Send
Your
Friends
A
Wiggif
to
Brighten
Their
Day
October 3, 2012
Wiggif ($0.99) by Siva Wang is a photography app that lets you create your own GIFs and add filters to them for extra flair. Make stop-motion clips and share them with friends through Facebook, Tumblr, email and even text messaging.
I have a thing for GIFs. I've always found them to be totally hilarious. They remind me of "The Benny Hill Show." So, whenever I see a new photography app that lets you create them, I have to try it out.
Wiggif is different than most GIF creation apps for a couple of reasons. First of all, instead of mashing together individual still shots into a funny and awkward clip, this app uses a few seconds of video and turns it into stop-motion. The second reason this app is special is that you have the option of adding one of nine different filter effects to your GIF.
The first thing to do is tap the camera at the bottom of the screen. This will bring up the viewfinder and some instructions. Users begin recording the subject matter by touching and holding the blue button. After a few seconds, the camera will stop rolling and your GIF will be created.
You can fine-tune your cuts in the second phase of the creation process. Align each section of the cuts using Steps 1, 2, and 3. In each step, align the two images together. The end result will be a smoother transition between cuts. Or, you could go wild and throw the alignment all out of whack to create a chaotic clip.
Once you've edited your GIF, tap on the arrow button next to the speed adjustment bar to see the nine different filter effects, including "Lomoish," black and white, sepia, depth of focus, tilt shift, and more.
When you are finished, tap the check-mark icon and the GIF will be saved to your camera roll. You can post it to Facebook or Tumblr from within the app. Facebook doesn't support GIF files, so it will be converted into a five-second movie instead. While the effect gets lost in translation a little, the overall affect still works.
Although each GIF is automatically saved to your camera roll, it looks like a still image when you access it. Apparently, the iPhone doesn't support GIFs in the camera roll. The good news is that the file isn't compromised. You can send it through email, SMS, Twitter and more and the recipient will see the moving image. That's right. You can send a GIF via text message now. Try it. It's fun.
The user interface of this app leaves a little to be desired. There is no explanation of the alignment adjustment and what exactly it does. You can't edit your GIF once it has been saved. The instructions show up on the screen every single time you make a new GIF and there doesn't seem to be a way to remove them.
Wiggif is a lot of fun, but I am a sucker for GIF apps. It doesn't take much to make me giggle. If you love making GIFs, you should check this app out. It is limited in its abilities, but the filter effects make it special and since the files are saved to your camera roll, it is very easy to send your creation through email and text.
Mentioned apps
$0.99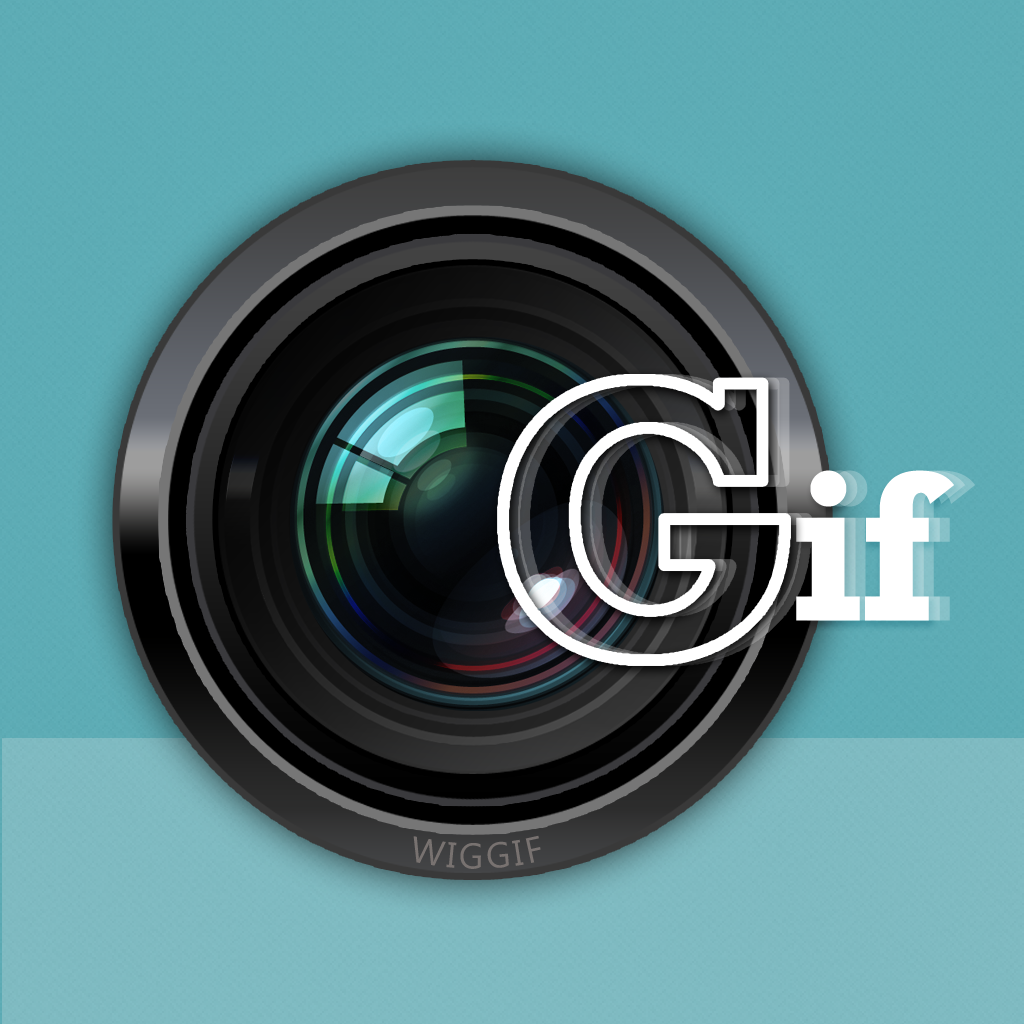 Wiggif
Siva Wang
Related articles