First
Look:
ThisLife,
Where
Memories
Go
To
Live
And
Grow
November 28, 2012
If one photo can tell a story, thousands of photos almost surely can document an entire life. This is the basis behind
ThisLife
, a photo-sharing tool for the Web and iOS that is now out of beta. Debuting earlier this year,
ThisLife
uploads your photos and places them on a visual timeline. From there, individual photos, or the timeline itself, can be shared with others via email, or through social networks. ThisLife's biggest advantage is that you can select photos from various sources and then add them to your timeline. Better still, the timeline is uploaded into a cloud supported by Amazon Web Services so you never again have to worry about losing photos. At launch, you are able to upload photos from Facebook, Flickr, Picasa, Shutterfly, Instagram, Twitter, SmugMug, and naturally, from a Mac or PC. All of the photos that are uploaded are part of your ThisLife Library. Individual, or groups of photos, can be assigned to one of many "My Stories." For example, a Story could include photos of birthday parties, holiday events, or vacations. These sets of photos are like a living album, which can contain photos, videos, milestones, notes, and comments. For each story, you can add viewers and/or contributors. Once you share a Story, it becomes automatic, although you can edit privileges whenever you like. ThisLife is offered through
three subscription models
, including Starter, IceBox, and Super Box. Starter and IceBox each provide the same features, except that the former is free and limits photo uploads to 1,000. IceBox, by contrast, costs $3 per month, and offers uploads of 25,000 photos or 100GB. Both include the preservation of original photos, full import and uploading tools, and the ability to download originals. The
Super Box
 plan is $6 per month for every 25,000 photos. It also includes duplication detection, HD video streaming, the ability to create multiple accounts, facial recognition, image enhancement, and more. Most of the key features of ThisLife are currently only available through the website. On the iPhone/iPod touch and iPad, features are largely restricted to uploading and deleting photos, and adding them to Stories. You can also determine how many of your photos should be cached on the device for offline viewing. We have received word, however, that the ThisLife app will be updated in December. At that time, some of the Web-only features will, in fact, also be available on iOS. Once this happens, we'll let you know.
Take a look
:
ThisLife from ThisLife on Vimeo.
My overall impression is that ThisLife is onto something here. Not only does it provide one location to upload all of your photos, but the subscription prices seem more than reasonable. The biggest worry, of course, is that some time in the future ThisLife will shutdown and your photos will be gone forever. However, in the digital age, no site can guarantee indefinite survival. In fact, even Apple with their iCloud service can't make that promise. Regardless, if you ever decide to cancel your MyLife service, you can download your photos for offline storage. This is only a first look at ThisLife. One of our reviewers will be taking a closer look once the iOS app is updated. In the meantime,
ThisLife
is available on the Web and in the App Store.
Mentioned apps
Free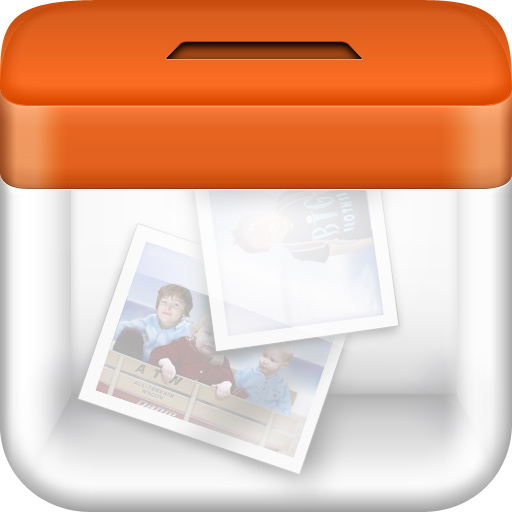 ThisLife
ThisLife Inc.
Related articles